RED HOT CHILI PEPPERS, DJ SNAKE, DADJU and BAD BUNNY will play at Groupama Stadium June 19 and 20 2020 in Lyon.


The names of the first artists to play the FELYN STADIUM FESTIVAL, Red Hot Chili Peppers, DJ Snake, Dadju et Bad Bunny, have been unveiled Wednesday, November 20 by Jean-Michel Aulas (President of OL Group) and Christophe Sabot (President of Olympia Productions).
The Felyn Stadium Festival, to be held June 19th and 20th, 2020 at the Groupama Stadium in Lyon-Decines, will offer diverse programming that mixes international and French artists as well as new talent. Beyond music, this festival will welcome a mix of culture and generations with street art, a gastronomic village and sports events.

Other artists will complete this program and will be announced in the coming weeks on the social networks and the site of Felyn Stadium Festival (www.felyn-stadium-festival.com).
---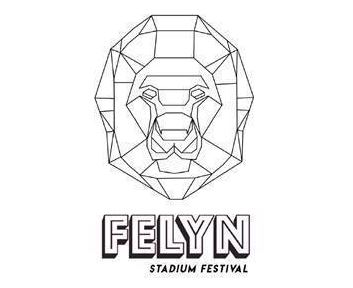 Urban in spirit and firmly anchored in its territory of the East of Lyon Metropolitan, Felyn Stadium festival proudly display its identity with a stylized lion that takes the architectural outlines of Groupama Stadium.
---
Jean-Michel Aulas, President of Olympique Lyonnais :
"The creation of this new,youth-oriented festival brings an international cultural dimension to Groupama Stadium. We are particularly honored by the trust that Olympia Productions has shown in us by accompanying us in this project that will bring the reputation of Métropole Lyonnaise well beyond the world of sport. "
Simon Gillham, Board Member and Director of Vivendi and President of Vivendi Village :
"The creation of a joint venture between Olympia Productions and Groupe OL reinforces the long-standing links between Vivendi -- through Canal + and our ticketing activities in particular -- and Olympique Lyonnais. I am delighted that the excellent relationship between our two groups has led to the creation of the Felyn Stadium Festival today. "
Christophe Sabot, Président of Olympia Productions:
"We are proud and happy to create Felyn Stadium Festival with Groupe OL Together, we had the desire to bring together in the same space -- the already iconic Groupama stadium -- concerts with international and French stars, new talents, sporting activities, and the creation of street art and a gastronomic village. Welcome to Felyn Stadium Festival, which will certainly be one of the great cultural highlights in the metroplois of Lyon in 2020. "
Find more information on Felyn-stadium-festival.com :
Tickets from 40€
---