With the organization's 10-year anniversary as a backdrop, the OL Foundation promoted the club's social policy through various events and partnerships.
10 years of the OL Foundation
Call for projects initiative and Gala dinner
For its 10th anniversary, the OL Fondation launched a call for projects by fans that was co-financed by OL players.

Of the 40 projects that received financial support from the Foundation, four finalists were presented during the Gala Dinner attended by partner companies, the men's and women's professional teams and their staff, and the Foundation's two presidents: Sonny Anderson (2007-2011) and Bernard Lacombe (since 2011).
---
Insertion through sport
With Sport in the City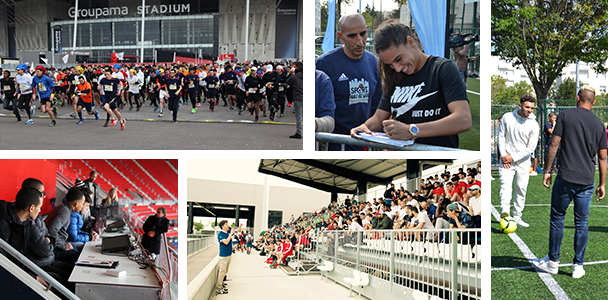 A supporter of amateur sports since its inception, the OL Foundation partnered once again with Sport dans la Ville ("Sport in the City") to organize the second « Jogg dans la Ville » (with 300 runners, 100 volunteers and 55 youngsters from the program) as well as the second edition of the B2B tournment « But en Or » with over 400 people in attendance.
Sport dans la Ville, with the help of the OL Foundation, also introduced young girls and boys to the world of sports reporting through discovery days where the young people from the program were able to immerse themselves into the heart Olympique Lyonnais and talk shop with the head of OLTV and many other sports journalists.
OL players regularly participated in various initiatives enacted by Sport Dans La Ville to share moments and experiences around the values ​​of football.
---
Support for young patients
With the Centre Léon Bérard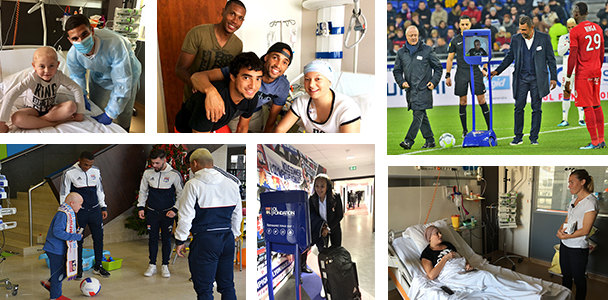 Players, Academy members and club staff regularly visited the Léon Bérard Center to meet patients and add some cheer to their hospital stays. Talking, laughing, playing games ...
Awabot, the Foundation robot, allows hospitalized children to attend OL games by driving the robot directly from their rooms. Patients can watch the players' stadium arrival, warm-ups, communicate directly with them in the mixed zone and visit backstage at the stadium.
---
STADIUM FOR ALL
Up-close with the players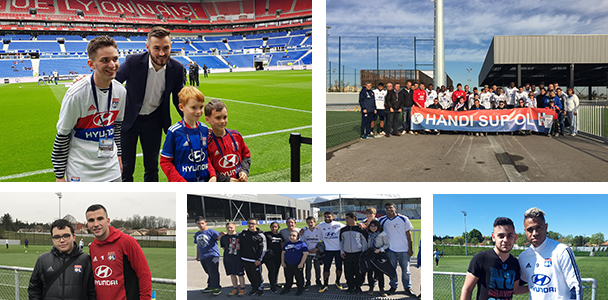 The OL Fondation regularly offers access to closed-door training for the men's and women's teams at the Groupama OL Training Center for associations or beneficiaries, as well as the opportunity to come see Olympique Lyonnais matches
More than 7,500 people have been invited this year to watch an OL match.
---
The OL Fondation, making a difference in many areas
The OL Fondation will develop new partnerships to innovate in the areas of disability, culture, health, learning ... and will continue its multiple iniciatives with its current partners.
---
Follow the OL Fondation on Facebook and
Twitter !
Check us out on Instagram

<< Get the latest OL Foundation news >>