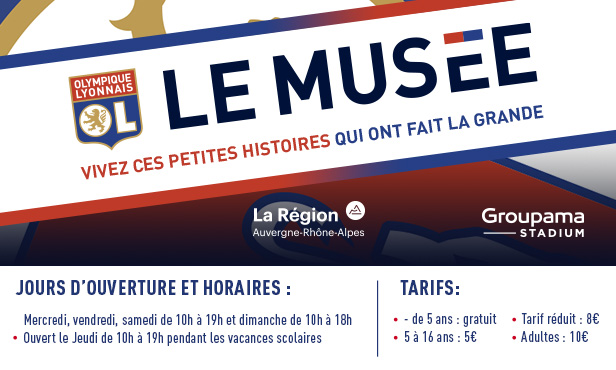 More than just a museum, OL Le Musée gives you an interactive, immersive experience into one of world football's most storied clubs!
Did you know that since its creation, Olympique Lyonnais has had 92 players selected to the French National Team? Do you know the total number of Champions League titles our Women's Team has won? Find out these answers and more at OL le Musée, a vital and interactive monument dedicated to the legendary club.
Discover rare club artifacts, collectibles and one-of-a-kind relics of football history spanning 69 years throughout an unforgettable journey. Behind every object, every photo, every trophy, lies a story that young and old will enjoy while sharing and creating lasting memories.
Entering OL le Musée is like being transported into a special place in time. Put yourself in the place of a play-by-play broadcaster and re-live Lyon's most legendary goals - many of them scored at the Stade de Gerland. Immerse yourself in the experience of a football locker room during halftime!

Countless jerseys of iconic Lyon players hang on the museum walls and tell stories, revealing anecdotes of one of France's all-time greatest clubs.
Discover the rich history of OL alongside the players, coaches, officials and fans who've made the club an institution of French and world football!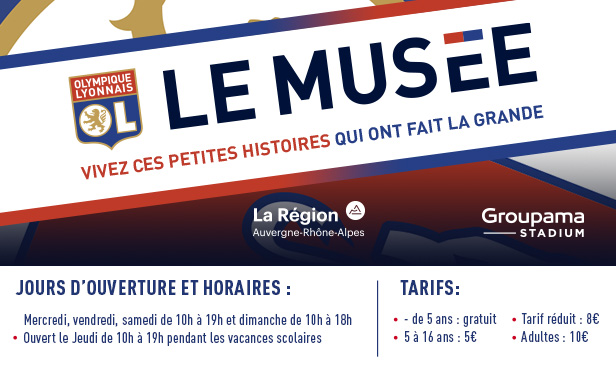 Come visit us with family, friends, or both...