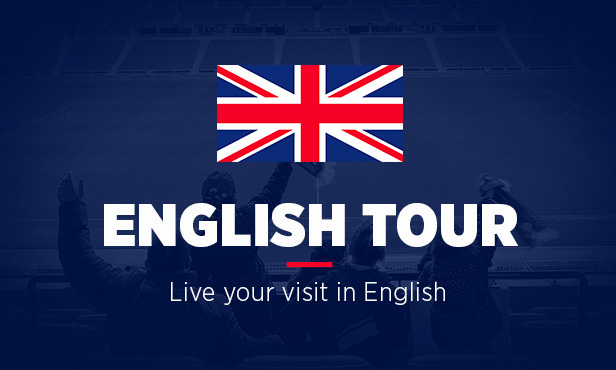 As early as July, Groupama Stadium will begin offering tours exclusively in English. Book your visit now!
Discover the world of Olympique Lyonnais by immersing yourself in the heart of the emblematic French football club's stadium! You're invited to discovering the team's state-of-the-art stadium and go behind the scenes of the club: history, architecture, event logistics - OL and our stadium will reveal everything there is to know!

There are two tours per day, from Wednesday to Sunday (11:30 and 14:30), to meet the strong demand of English-speaking visitors.
---
TRIPADVISOR CERTIFICATE OF EXCELLENCE
Renowned for the overall quality of its tours, Groupama Stadium received the TRIPADVISOR Certificate of Excellence in 2017. Over 80,000 people have visited the stadium and more than 430 reviews [the majority listed as "excellent "] have been written on the site for an average rating of 4.5 out of 5. Visit our Tripadvisor listing.


We had the pleasure of visiting Groupama Stadium accompanied by a particularly friendly and passionate guide. She was able to share her passion for this place and make us appreciate the smallest corners of this great building. We will definitely come back and recommend this visit to all our friends!
Edeline, May 4, 2018.
---
LEARN MORE ABOUT STADIUM TOURS
The tour will also include special anecdotes and never-before-heard stories from your guides as they take you through the VIP lounges and suites that offer breathtaking views of the playing field, not to mention the legendary Club des Cents and Presidential Salon, where you can see the team's impressive trophy collection.
Put yourself in your favorite player's shoes as you enter the mixed zone near the locker room, just as the team does every day when they descend the team bus and head into the stadium. Take a seat in the stands, snap up some souvenir photos before admiring the stadium view from the pitch! !

You don't have to be a massive football fan to appreciate this landmark sporting structure in Lyon that's full of surprises. So don't wait, book your visit now!