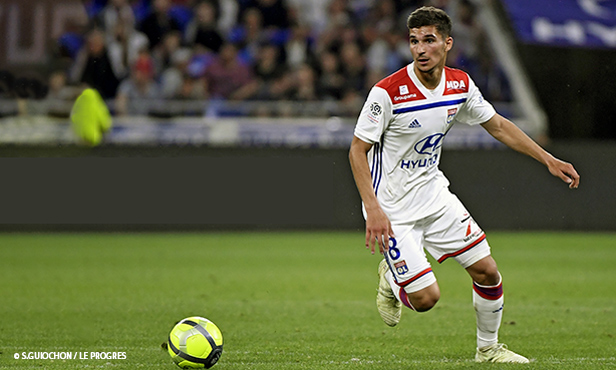 OL are thrilled to announce that Houssem Aouar has signed a three-year contract extension that links him to the club through June 30, 2023. This deal reinforces Lyon's strategy of investing in the future of French football.
The 20-year-old midfielder arrived at OL in 2009 by joining the U11 team before climbing through the club's ranks on his way to the first team in July 2016 after signing his first professional contract. A French international at the U21 level (3 caps), Aouar is coming off an exceptional second season with Lyon in which he scored seven goals and five assists in 43 games across all competitions.
Olympique Lyonnais are delighted to have reached this new deal with Aouar, a player the club plans to build around as they embark once again on the Champions League, among other competitions, this season.