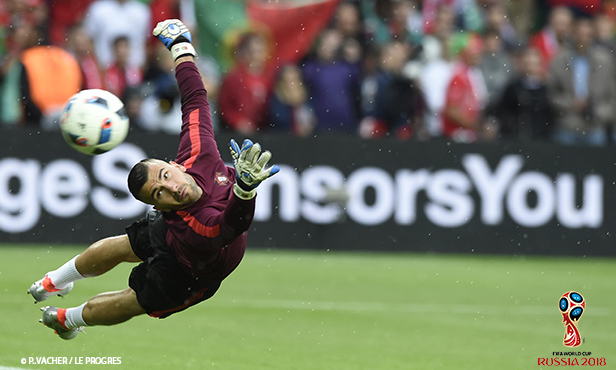 Portugal drew 1-1 with Iran in their group stage finale, finishing second in Group B and setting up a Round of 16 clash with Uruguay.
Following in the steps of Lyon teammate Nabil Fekir and France, Anthony Lopes and Portugal also booked their spot in the World Cup Round of 16 Monday night. In their Group B finale, A Seleção das Quinas drew 1-1 with Iran, a result that left them in second place behind Spain, who played to a 2-2 tie with Morocco and finished first on goal difference.
Now a Round of 16 clash with Group A winners Uruguay awaits Portugal, who went undefeated with a win and two draws in their first three matches of the tournament.
WORLD CUP SCHEDULE/RESULTS
Friday, June 15
Group B : Portugal - Spain : 3-3 (Lopes an unused substitute)
Saturday, June 16
Group C : France - Australia: 2-1 (Nabil Fekir entered in the 69th minute)
Wednesday, June 20
Group B : Portugal - Morocco: 1-0 (Lopes an unused sub)
Thursday, June 21
Groupe C : France - Peru: 1-0 (Nabil Fekir entered in the 80th minute)

Monday, June 25
Group B: Iran - Portugal: 1-1 (Lopes an unused sub)
Tuesday, June 26
Group C : Denmark - France a 4 pm CET (Moscow, Luzhniki Stadium)