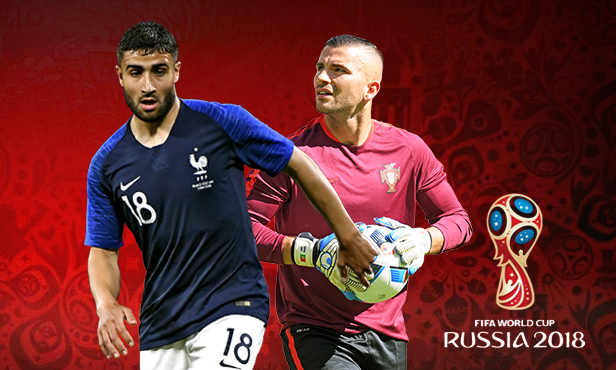 Nabil Fekir et Anthony Lopes sélectionnés, découvrez le programme de la France et du Portugal pour la Coupe du Monde.
The 21st World Cup kicks off Thursday with the opening match between host nation Russia and Saudi Arabia. An event eagerly awaited throughout planet football, which runs from June 14 to July 15. A tournament that will bring together 32 countries from around the world, representatives of each continent, all with the hope of replacing current title holders Germany. The World Cup, the largest and most prestigious international sporting competition, will gather nearly 736 players - among them two Olympique Lyonnais stars - ready to perform on the most global of stages.
Indeed, Nabil Fekir and Anthony Lopes, Lyon's captain and starting goalkeeper, will be at Russia 2018 with France and Portugal, respectively. Les Blues are in Group C, along with Denmark, Peru and Australia - the latter, their first opponents of the tournament. Meanwhile, A Seleção das Quinas will face Spain, Iran, Morocco in Group B.
LYON WORLD CUP SCHEDULE
Friday June, 15
Group B: Portugal - Spain, 8 pm CET (Sochi)
Saturday, June 16
Group C: France - Australia, 12 pm CET (Kazan)
Wednesday, June 20
Group B: Portugal - Morocco, 2 pm CET (Moscow)
Thursday, June 21
Group C: France - Peru, 5 pm CET (Ekaterinburg)

Monday, June 25
Groupe B: Iran - Portugal, 8 pm CET (Saransk)
Tuesday, June 26
Group C: Denmark - France, 4 pm CET (Moscow)