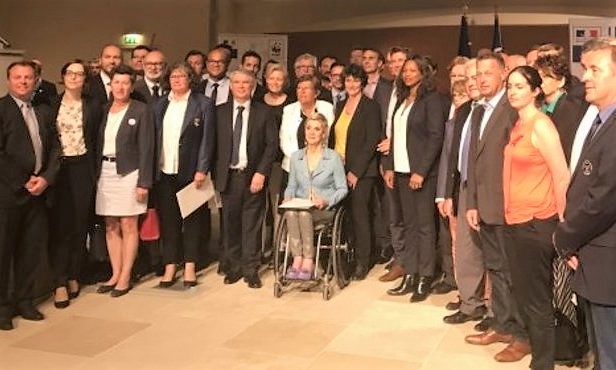 OL signed "Charter of 15 eco-responsible commitments" along with several sporting federations and organizations.
Olympique Lyonnais have made a special commitment as both an organizer of international sporting events and a professional sports franchise.
Launched on January 12, 2017 by the Ministry of Sports and the World Wildlife Fund, this charter has ambitious and measurable objectives in terms of respect for the environment and social responsibility - commitments collectively signed by some of the major players in the French sports.
Laura Flessel, French Minister of Sports, and Isabelle Autissier, President of WWF France, attended Monday's signing ceremony and welcomed this unprecedented international initiative, with the participation of organizations such as UNESCO and the IOC.
OL's adherence to this commitment fits in naturally with the club's approach to corporate social responsibility: environmental management of Groupama Stadium, participation in the local community by the OL Foundation, promotion of women's football, development of young talent through the OL Academy.