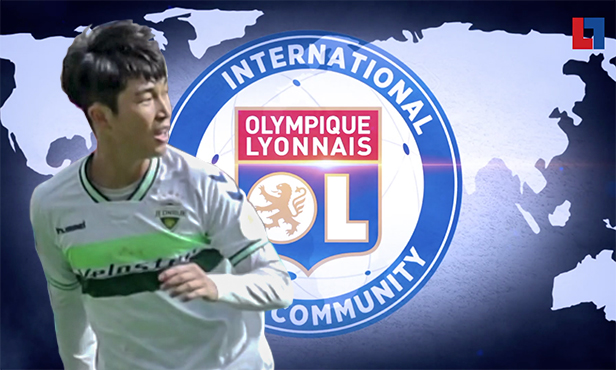 Every month, OLWEB and OLTV take you to China, South Korea, Vietnam and other far-reaching locations such as Lebanon and Senegal - anywhere we've got international partners.
Close-up: Jeonbuk Hyundai Motors FC firing on all cylinders
Olympique Lyonnais' South Korean partner club is having a dream season so far. Lone leaders of the K-League league table with a nearly 10-point advantage over their closest opponent, Jeonbuk Hyundai Motors FC have also recently qualified for the Asian Champions League quarterfinals by defeating Thai club Buriram United (2 -3, 2-0). Jeonbuk will try to advance to the competition's final four at the expense of fellow South Korean club Suwon, with the first leg scheduled for August 22nd and the return match to be played on September 19th.
The visit: Atletico SC Liban and Ho Chi Minh City internship
It was a busy month of May at the Academy Meyzieu, with two partner clubs visiting for an immersion course hosted by Olympique Lyonnais. The 2005 generation of the Ho Chi Minh City football federation, led by Julien Negri, spent ten days in Lyon and concluded their French tour in style by participating in the Mondial Pupilles de Plomenin tournament. The young Vietnamese footballers were able to cross paths with representatives of Atletico SC Lebanon, who had several 2004 and 2005 generation players spending a week of training under the supervision of the OL staff.
The performance: OL in the Danone Nations Cup final
Olympique Lyonnais boast two U-12 champions at the Danone Nations Cup World Finals. Both the women's and men's 2006 generation teams won their respective tournaments in the French final in Montpellier and will represent France in Barcelona in spring 2019.
---