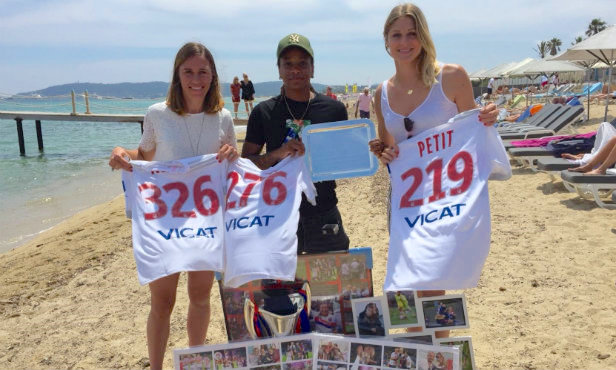 Champions of France and Europe, the Lyon ladies took a well-deserved weekend trip to Saint-Tropez.
There is a time for everything. A time to set goals, a time to achieve them and, finally, a time to celebrate. And as so often has been the case with the Olympique Lyonnais women's team, more goals were reached during the 2017-18 campaign - specifically, a twelfth straight D1 Féminine title and a fifth Women's Champions League title, both records. The final reward? A weekend getaway to sunny Saint-Tropez to bask in the sun, and the satisfaction of putting together another brilliant season.
#TeamOL living it up in Saint-Tropez ! ???????????? pic.twitter.com/Oiu7puofNe

— OL English (@OL_English) 1 juin 2018
By continuing to make history, the Lyon ladies earned the right to live it up in style and celebrate after months of hard, intense work.

A perfect day at the beach, a fitting send-off for @corinepetit17, Elodie Thomis and @cam10abily23 ! ???????? pic.twitter.com/fVsVLZ2lGD

— OL English (@OL_English) 2 juin 2018
With head coach Reynald Pedros and club president Jean-Michel Aulas in tow, the trip also served as a fitting farewell to departing stars Camille Abily, Corine Petit and Elodie Thomis. A final gathering in memory of past glories, before turning the page and looking ahead to the future of Olympique Lyonnais.