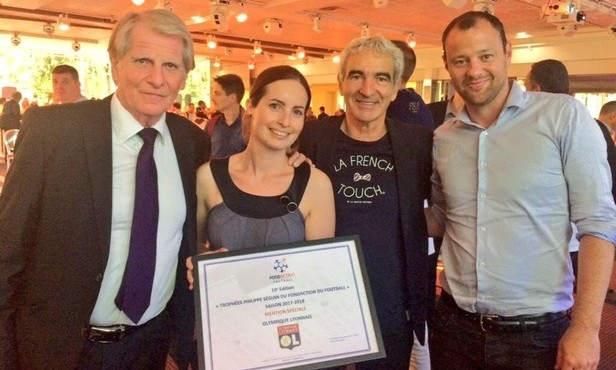 During last night's Philippe Seguin Trophies, the OL Fondation received a "special mention" for its commitments to creating jobs over the past decade - a theme that took on even more importance in October 2016 with the creation of the Cité des Entreprises Pour l'Emploi.
Open to football clubs, the "Philippe Séguin Trophies of the Football Foundation" aims to identify, reward and promote citizen actions implemented in terms of: Fair Play and Citizenship - Equal Opportunities - Environment and Health by amateur and professional clubs.

Patrick Braouezec, President Successor of the Football Foundation, Maëlle Trarieux, OL Foundation General Delegate, Raymond Domenech, OL Foundation Administrator, and Laurent Arnaud, CSR (Corporate Social Responsability) Director of OL, attended the 10th edition of Philippe Seguin Trophies to receive this award in recognition of the commitments of the Foundation, which has also been working the past decade in many citizen actions.
A special mention has been awarded to the Cité des Entreprises Pour l'Emploi (CEPE), which has been working to create jobs since the opening of Groupama Stadium two years ago through the organization of job fairs twice a month at the stadium - allowing local recruiters and candidates of all qualifications to meet and create better employment opportunities for all. This solidary and innovative project is conducted in partnership with Pôle Emploi, Nes & Cité, and thanks to the support of many sponsors (Sanofi, Groupama Rhône Alpes Auvergne, Caisse d'Epargne Rhône Alpes, Apicil, Cegid Foundation, adidas).
---
ABOUT LA CITE DES ENTREPRISES POUR L'EMPLOI
La Cité des Entreprises pour l'Emploi (CEPE) offers a multitude of tools to enable the professional integration and employment of citizens (job fairs, coaching sessions, etc.) with the main of objective of perpetuating Groupama Stadium as a catalyst for the creation of local jobs.

The Cité des Entreprises pour l'Emploi (CEPE) operates in a 150 m² office space, located on the mezzanine of the OL Store at Groupama Stadium, and aims to identify the needs and opportunities of companies, including OL partner companies, in terms of jobs to help them recruit.
---
About the "Trophées Philippe Séguin du FondaCtion du Football"
An initiative of Philippe Séguin, the first President of the Fondaction du Football, the "Philippe Séguin Football Foundations Trophy" operation is a call to identify, support and promote citizen initiatives already implemented by amateur and professional football clubs, as well as players.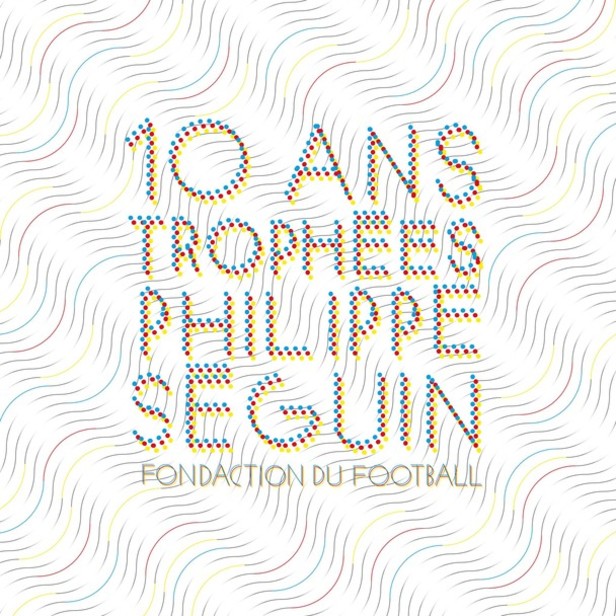 One hundred sixty actions have already been awarded in the previous nine editions, for a total endowment of 580,000€. The call for applications is open to all clubs for which a financial endowment rewards the first four prizes for each of the three categories: Fair Play and Citizenship - Equal Opportunities - Health and Environment.

---
Retrouvez-nous également sur Instagram
<< Retrouvez toutes les actualités d'OL Fondation >>