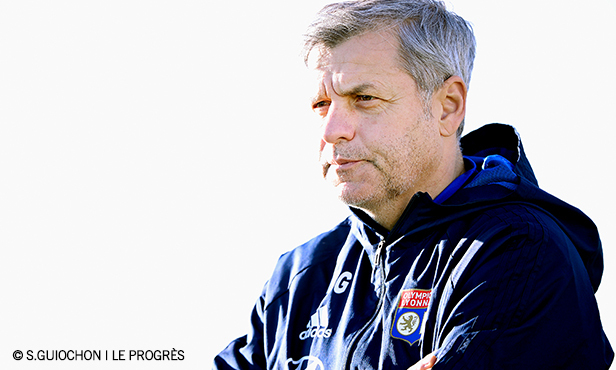 Lyon's head coach will return next season, as confirmed Thursday night by club president Jean-Michel Aulas in an interview with OLTV.
Following Lyon's Women's Champions League title win Thursday night in Kiev, club president Jean Michel Aulas confirmed in an exclusive interview with OLTV that Bruno Genesio will return next season as men's team head coach. « "I can tell you that the management committee unanimously decided to confirm Bruno (under contract through June 2019) in his position. He will coach the team next season. »
Like his president, the Lyon coach was also in the stands at the Valeriy Lobanovskiy Dynamo Stadium and welcomed the decision at the end of the match.
I am very happy and proud to continue leading this group that I believe so much in. There is potential and room for a significant amount of improvement.
Genesio coached 53 games (including 10 Europa League matches) this past season with OL, putting together a record of 32 wins (60.4%), 11 draws (20.7%), 10 defeats (18,9%), 114 goals scored (more than two per game) and 64 conceded. Since his arrival in December 2015, Genesio has coached a total of 132 matches, 11th-most all-time among the 27 managers in club history.