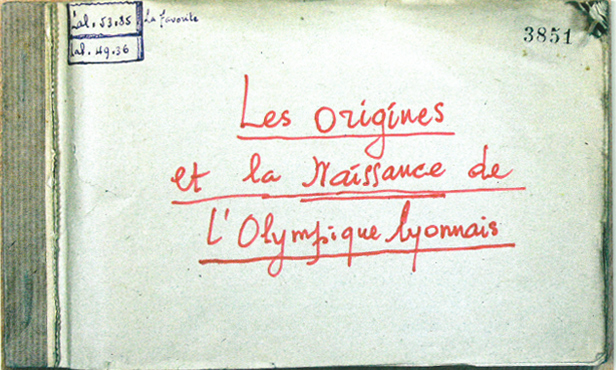 We look back at key moments in club history as we count down to the opening of the Olympique Lyonnais Museum on Monday.
Exactly 68 years ago today, local newspaper Le Progrès shared the good news: "It seems that the formation of a great football team in Lyon is on track. In any case, a big step has just been taken. Monday evening, in fact, the executive committee of L.O.U., by 17 votes against 2, gave independence to the professional football section."
A short brief published on May 26, 1950 with the headline "Towards the formation of a great pro football team in Lyon," formalized the birth of a new club in the capital of Gaul. The next day, following another meeting, this time at the Café Neuf in Place Bellecour, the statutes of the new club were written and deposited in the Rhone prefecture. The role of Professor Albert Trillat was decisive: it was he who gave the name "Olympique Lyonnais" to this new entity and decided that, in honor of the city, this new club would play in red and blue colors.
These two crucial days will culminate on August 3 1950 with the birth of Olympique Lyonnais and the club's official debut in the second division championship: a 3-0 win over CA Paris on August 27