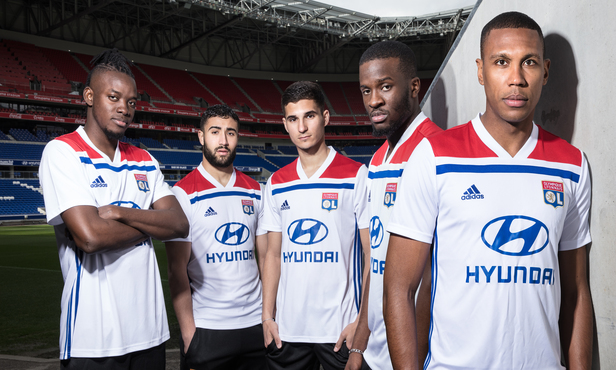 Olympique Lyonnais and adidas today unveiled the club's two official jerseys for the 2018-2019 season. This year, Lyon's official kit supplier teamed up with the club to offer supporters a set of future-oriented looks.
Lyon will debut the new home jersey on Saturday, May 19 against OGC Nice in their final match of the season.
HOME Jersey
Next season, Les Gones will wear a home outfit that will be in line with emblematic outfits of the club's past. The characteristic white of OL will once again be decorated with red and blue. The blue will tint the three characteristic bands of adidas present on the flanks of the jersey, and the red will adorn the players' shoulders. This design is resolutely modern and elegant. Olympique Lyonnais and adidas are now presenting a jersey representative of a club that is both modern and proud of its history.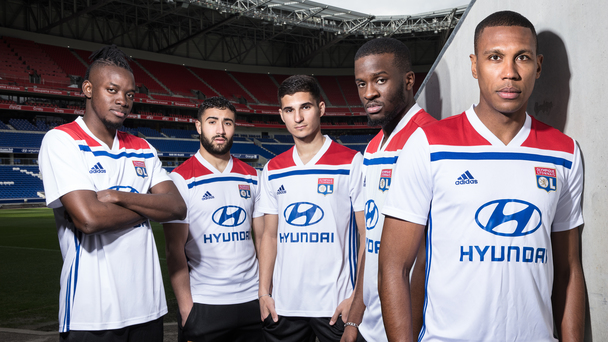 AWAY Jersey
The away jersey is also inspired by the club's historic colors. On a dark blue background, it is possible to see the red adidas logo. The latter is a reflection of the club it represents, since it brings modern graphic elements, referring to the diamond roof of the new Groupama Stadium.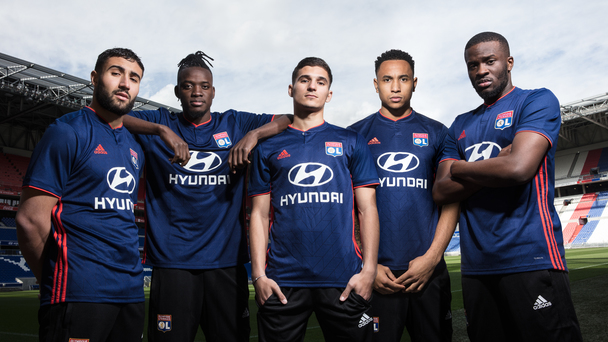 ---
Both jerseys went on sale today at all Olympique Lyonnais official shops, as well as our online store (http://boutique.olweb.fr). Beginning Monday, May 14, they'll be available at in all adidas concept stores, the adidas eShop (www.adidas.fr) and all authorized distributors.
The recommended retail price is 89.95€ for the men's model, 79.95€ for the women's model and 69.95€ for the junior model.

One # to unite all football and brand lovers on social networks: #HERETOCREATE