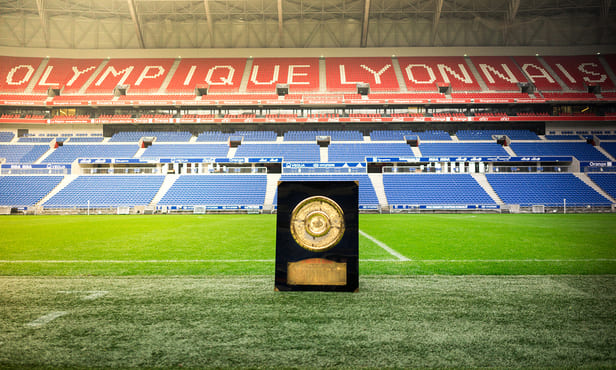 Since 1892, this now-legendary trophy is the most coveted object in French rugby. On May 25 and 26, four teams will try to move one step closer to the country's ultimate prize during the TOP 14 semifinals at Groupama Stadium.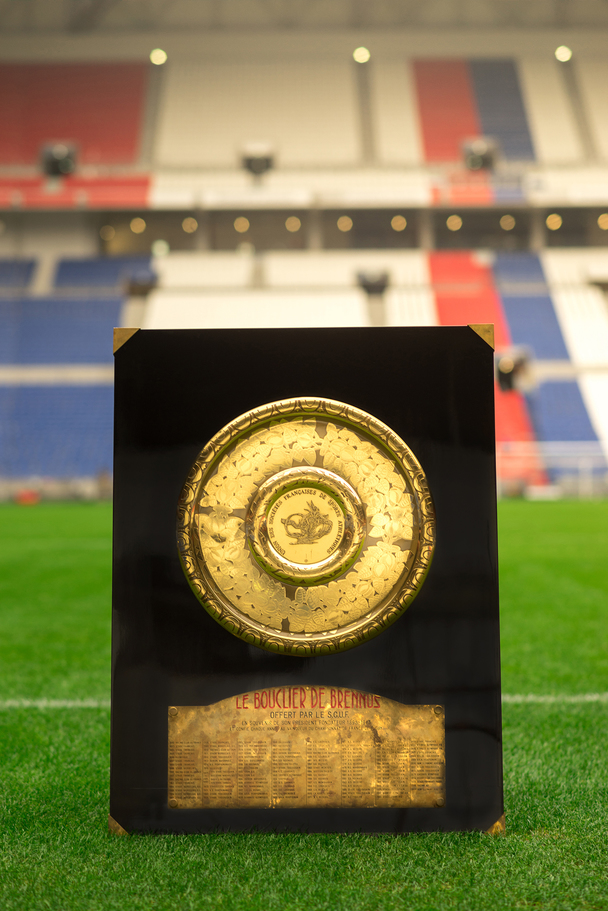 Considering the shape of a rugby ball, this isn't your typical trophy. A true work of art that enjoys legendary status and is a true sight to behold.
WHY BRENNUS?
The reason is simple: the shield is named after its creator. Charles Brennus, Parisian athlete and engraver who was chosen to make this dantesque trophy by Baron Pierre de Coubertin, who drew up the original design. The Shield was first raised in 1892 by Racing Club de France following a victory over Stade Français Paris in the French Championship final.
A HEAVY TROPHY IN BOTH WEIGHT AND SCOPE
One meter high, 75 centimeters wide and 2.5 centimeters thick, complemented by a copper disk 52 centimeters in diameter. These are the impressive measurements of the most coveted object in French rugby.
Affectionately nicknamed the "Bout de Bois", the Brennus Shield is the dream and object of desire of every rugby player in France.
Raising this heavy, 22-kilo trophy after a thrilling season is the ultimate symbol of accomplishment. It's a long, difficult quest that many of the biggest names in French rugby never had the chance to achieve.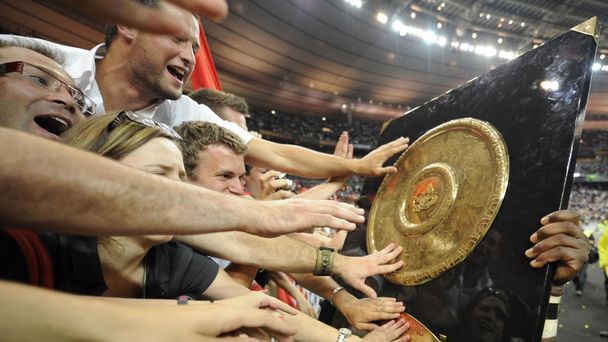 A HISTORY FULL OF ANECDOTES
The festive evenings and endless parades the Shield has inspired now forces the trophy to undergo minor restorations to restore its luster on the day of the TOP 14 final!


LYON TO HOST THE TOP 14 SEMIFINALS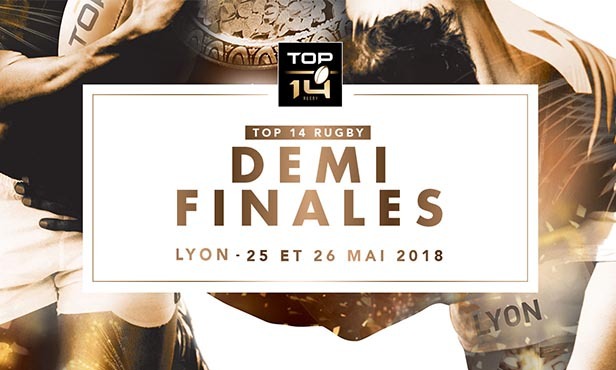 This season, the road to the Brennus Shield quest will go through Lyon!
The latest chapter in this trophy's long, glorious history will play out at Groupama Stadium. Join us as two teams take one step further to the goal of lifting the Brennus Shield!
Save the dates: May 25 and 26, the TOP 14 semifinals!