With first-choice keeper Anthony Lopes suspended for the rest of the season, his 27-year-old backup didn't miss a step in last Sunday's start under the sticks and was a huge factor in Lyon's 3-0 clean-sheet win over Troyes.
The performance
It wasn't the easiest time to take over. OL's second-choice at goalie for several seasons, Mathieu Gorgelin nonetheless looked sharp and up to the challenge in the first of his three starts at the end of the 2017-18 campaign. While OL are engaged in a fierce final battle for 2nd place, the 27-year-old keeper seems completely unfazed at having to replace the suspended Anthony Lopes at such a crucial time. With 22 balls played, five saves and two deflected shots, his first outing against Troyes was solid - most notably for denying Niane in a 1v1 situation and a spectacular reflex save to tip a goal-bound free kick off the crossbar. Lyon put together a fifth straight clean sheet at home (a first for 40 years - in the beginning of the 1978-79 season!)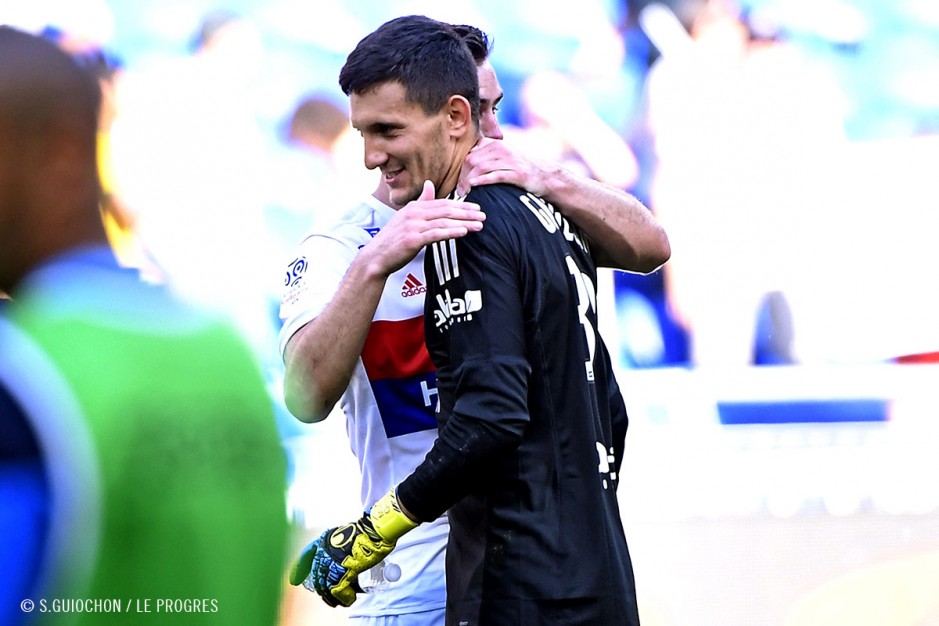 the reaction
I played some balls early in the game, which reassured me and got my rhythm back. This first outing makes me feel good. There were quiet periods in the match, but you have to stay focused. I'm happy, I want this to continue. I reacted well in adverse situations. Grégory Coupet wants us to improve all the time.
the highlight
Expert eye: Grégory Coupet
Mathieu really impressed me with his game in the air... I've been training him as a number one keeper since starting the job. He was able to reproduce what he does in training. He made an exceptional save on the free-kick. The pressure is there, but he never shows it... I avoided doing too much during training so as to not add more pressure on him. We need to trust each other.