At the eCopa Coca-Cola regional finals over the weekend, both OL eSports players qualified for the Grand National Finals, which will take place on Tuesday, May 8th!
The Arena eSport Webedia hosted the final stages of five regions: South-East, South-West, North-East, North-West and Parisian (the winners of the Dom-tom region were already known). Of the top eight players in each region, only the first four qualified for the Grand Final.

Rafsou (South-East) et CocoVBastos (North-West) advanced out of their respective regions.
Belle journée pour les joueurs de l'@OLeSports ????????@OL_Rafsou : en finale de la région sud-est @OL_CocoVBastos : en finale de la région nord-ouest #eCOPACocaCola #TeamOL ???????? pic.twitter.com/NF412lvfDg

— OL eSports (@OLeSports) 5 mai 2018
Rafsou was crowned best player of the South-East region!
Bravo @OL_Rafsou !!!
Vainqueur de la région sud-est de l'#eCOPACocaCola ????#TeamOL ???????? pic.twitter.com/tuU23u8foq

— OL eSports (@OLeSports) 6 mai 2018
All 24 qualified gamers will meet on Tuesday, May 8 with the proceedings broadcast live on BeIN Sports (in France) starting at 5:00 p.m. At stake, a place in a major international competition: the eCopa Coca-Cola Champions Final, a qualifier for the FIFA eWorld Cup! !

ABOUT THE ECOPA COCA-COLA
Organized by Coca-Cola and supported by the French Football Federation, eCopa Coca-Cola is a free eSport competition open to all. From a list of more than 16,000 clubs affiliated with the FFF, participants have the opportunity to represent the football club of their city.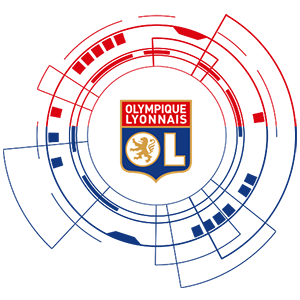 << For the latest team news, results and additional features, follow the official @OLeSports Twitter account.>>