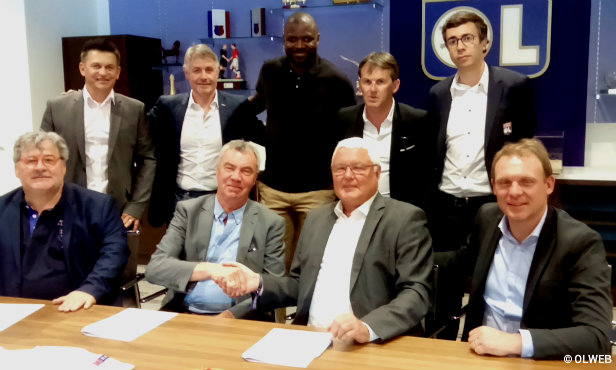 UF Clichois becomes the 29th partner club of OL and the third from the Paris region.
Olympique Lyonnais announces the addition of UF Clichois into the Sport Network that gathers the elite of the 29 partner clubs of the Olympique Lyonnais Sport Network, becoming the third Parisian club after FC Rueil Malmaison and AC Boulogne Billancourt. The new partnership was formalized this Sunday at the offices of Groupama Stadium.
The UF Clichois has 600 licensees and more than 24 teams competing in the Seine Saint Denis district.
The Sport Network, established by Olympique Lyonnais in 2012, aims to help amateur sport by providing support for the clubs with the aim of structuring the organization, professionalizing the leaders, guaranteeing optimized conditions, assisting young graduates and setting up sports initiatives.
Lasting 2 years, the Sport Network convention is composed of four major areas of collaboration between Olympique Lyonnais and the partner club: a common logo, the training of educators and leaders, the monitoring and recruitment of athletes and common event actions.