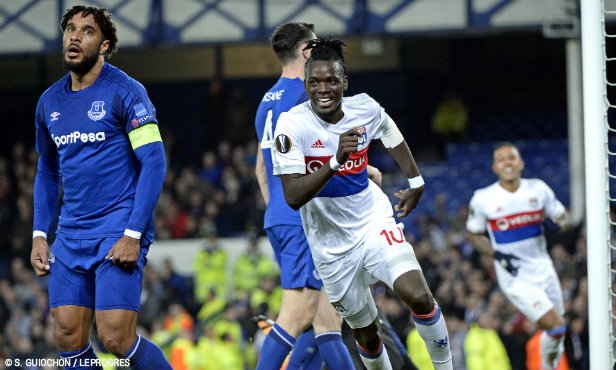 With 16 goals and six assists in all competitions, Bertrand Traoré has been a key part of Bruno Genesio's system since his arrival last summer. The Burkina Faso international takes stock of his first year in Lyon.
« Bertrand, how would you rate OL's season?
Up until now, it's been satisfactory. We all know that it's a long season and there will always be ups and downs. You have to know how to manage them. We've have our setbacks, but we've managed to get back up every time. As painful as it was, we've moved on from the cup disappointments. We went back to work. We are three games away from the end of the championship and we can end the season on a beautiful note. Our goal hasn't changed: we want to qualify for the Champions League regardless of our place in the standings.
OL have won their last seven games and will now face a Troyes side that you beat 5-0 earlier this season but is currently fighting against relegation. Is there any danger for your team?
Maybe, but we've learned from our mistakes. We are facing matches differently now. We don't think about our opponent. We focus on ourselves and on the game. It's up to us to stay focused and play every game as we do right now, regardless of the opponent.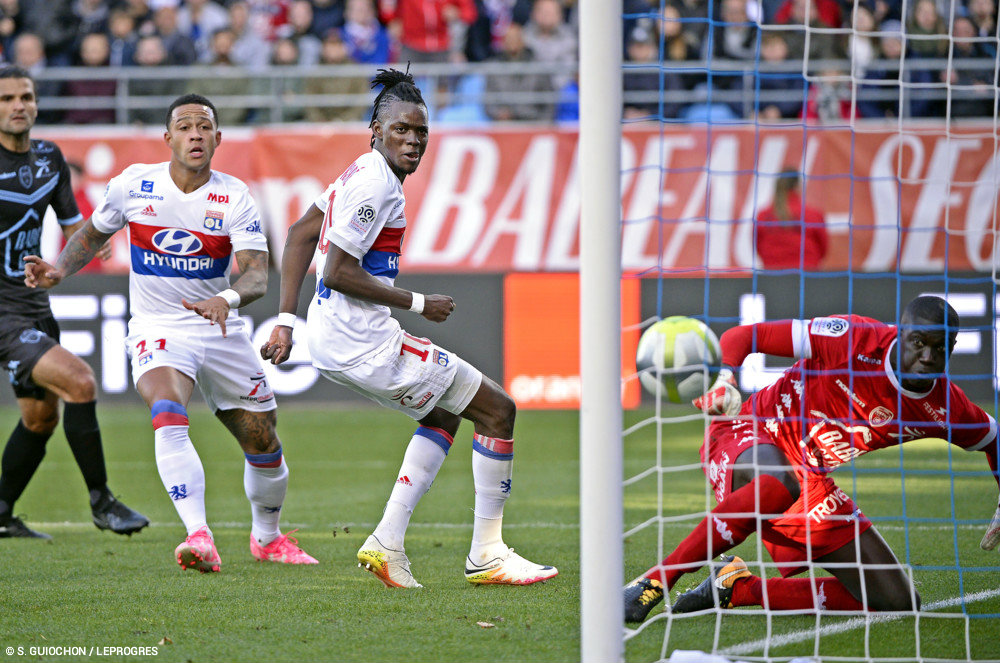 How would you rate your current form?
I feel very good. I'm playing a lot. I bring what I can to the team. I try to make a difference. I have some interesting stats this season, but it's not a goal of mine. The team always comes first. I never plan on scoring a specific amount of goals. If we qualify for the Champions League at the end of the season and I am at zero goals, it doesn't matter ... On the contrary!
You were OL's top scorer in the Europa League this season (4 goals). In last year's tournament, you were noticed by OL while playing with Ajax. Is this a special competition for you?
European Cup matches tend to be the toughest games, with a lot of challenges. I like these big matches. To be a great player, you have to perform in these matches. The Champions League makes me dream. I already played one with Chelsea. It was a very beautiful experience. I would like to play it again, but with OL this time.
I often get singled out for being too nonchalant, too lazy or too relaxed on the pitch, but that's my style!
How would you describe your unusual playing style?
I've always had this playing style. I like to feint, to attack, to dribble. I often get singled out for being too nonchalant, too lazy or too relaxed on the pitch, but that's my style! I've been like this since I was little. It's my way of being, of playing, and even in everyday life I'm like this. This is how I have fun.
How is your relationship with your teammates and with head coach Bruno Genesio?
Basically, I'm a player who makes others perform and makes things happens. I naturally have a good understanding with other players through these connections on the field. I get on well with everyone even if I have some friends in the locker room that I see more often. With Bruno Genesio, it's a very professional and classic relationship between a player and his coach.
---
You can read the entire Bertrand Traoré interview in Sunday's edition of La Tribune