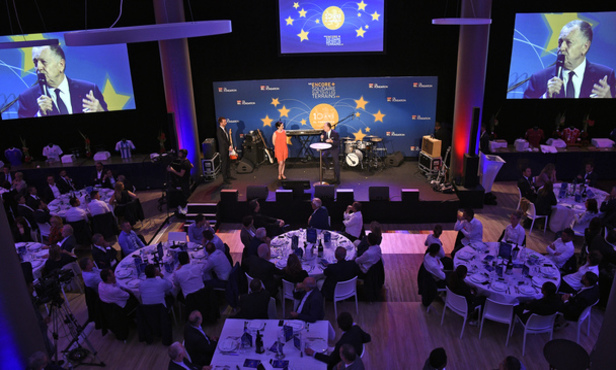 The OL Foundation Gala evening brought together nearly 400 guests at Groupama Stadium.
Olympique Lyonnais players, partners and staff celebrated 10 years of the OL Foundation Monday night along with its two successive presidents, Sonny Anderson (2007-2011) and Bernard Lacombe (since 2011), at a special gala dinner prepared by Brasseries Bocuse.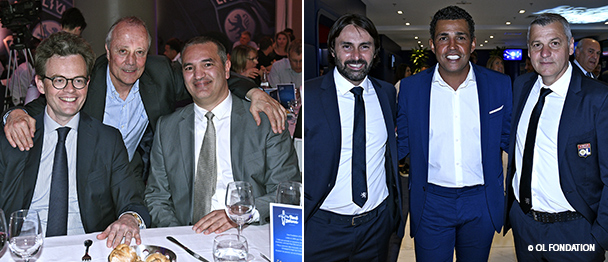 The festive evening also served to select the winner of the Foundation's Call for Projects initiative:
Four finalists, selected among 40 organizations that receive financial support from the Foundation, took the stage to present their projects and win the support of the public. Representatives from Les P'tits Doudous de Villefranche-sur-Saône, l'Alged Vie Associative, La Compagnie du Savon Noir and Ma Chance Moi spoke with the help of Ada Hegerberg, Bruno Genesio, Christophe Baudot, Lucas Tousart and Reynald Peydros, who all participated in the juries during the selection process.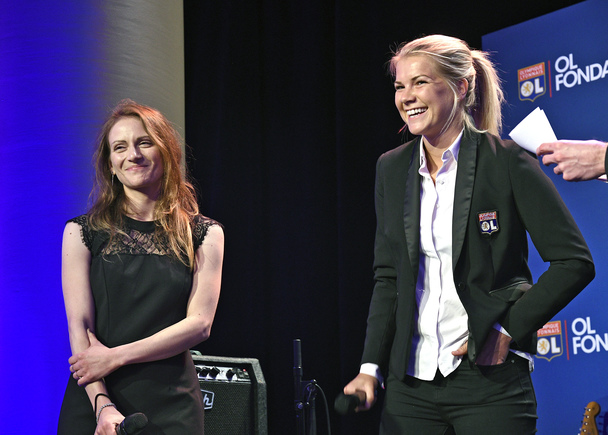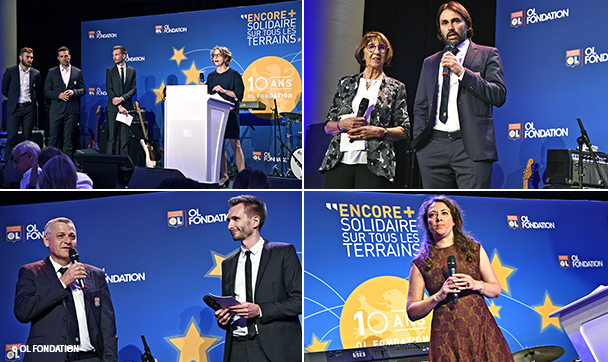 Following speeches from Jean-Michel Aulas and Sidonie Mérieux, administrator of the Foundation and president of OL's Social Responsibility Committee, and testimonials from two major Foundation partners over the past 10 years, Nicolas Eschermann (Sport in the City) and Abdel Belmokadem (Nes & Cité), our two captains, Wendie Renard and Nabil Fékir, announced the winning association: Ma Chance Moi Aussi, which will receive additional financial support and support from the OL Foundation next season.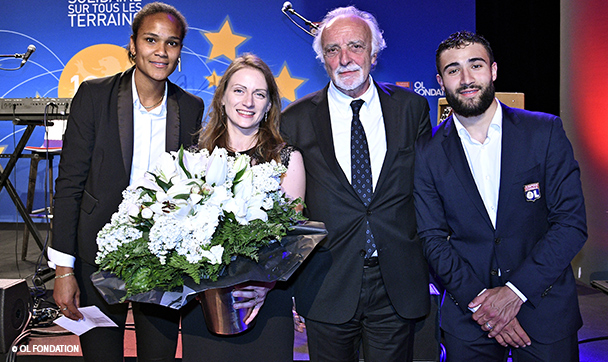 Ma Chance, moi aussi offers educational and pedagogical support for young children (from gge of 5 1/2 and up) and accompanies them over a long period of time (for 10 years if necessary). In addition, a warm and cooperative relationship is forged with parents.http://machancemoiaussi.org/
---
Suivez l'actualité d'OL Fondation sur Facebook et Twitter !
Nouveau : retrouvez-nous également sur Instagram
<< Retrouvez toutes les actualités d'OL Fondation >>