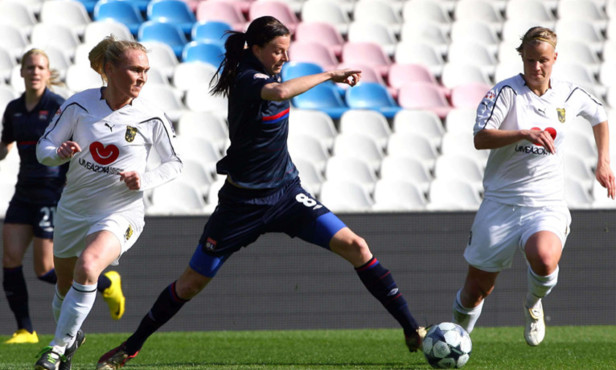 Ahead of Sunday's first leg vs. Manchester City, we look back at Lyon's eight previous semifinal appearances in the Women's Champions League.
Since making their Women's Champions League debut in the 2007-2008 season, OL's women's team has reached the semifinals eight times, advancing on six occasions.

Their first semifinal, against Umea of Sweden, brings back painful memories since Farid Benstiti's players were eliminated without losing a match: 1-1 at Gerland, followed by a 0-0 draw in Sweden. There would be another disappointment the following season against Germany's Duisburg, with another 1-1 draw in the first leg at Gerland, but a stinging 3-1 defeat in the return leg.

During the 2009-2010 season, Lyon got their revenge on Umea with a 3-2 victory in the first leg at Gerland, followed by a 0-0 stalemate in their return to Sweden, which was enough to advance and finally reach the final. The season of their first European title, 2010-2011, Patrice Lair's squad overcame Arsenal in the semis, with a 2-0 win in Gerland and a 3-2 victory in England. The following season, OL beat Potsdam 5-1 at home, before playing to a 0-0 draw away. In 2012-2013, Lyon easily booked their spot in the final at the expense of Juvisy, thanks to a 3-0 win in Gerland and 6-1 score in Essonne.

Lyon returned to the Women's Champions League semifinals in 2015-2016 under head coach Gérard Prêcheur. A big 7-0 win at Groupama Stadium against PSG and a 0-0 draw at the Parc des Princes allowed the team to reach yet another final. And last season, OL met Manchester City at this stage of the competition, advancing to the final thanks to a 3-1 win in England, despite a 1-0 defeat in the second leg.