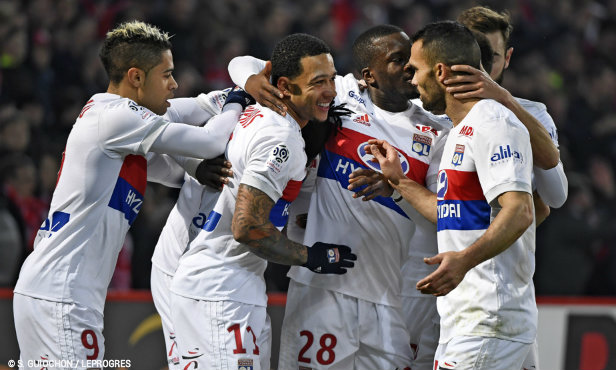 After a tough start to the year, OL are back on track thanks to a four-game league winning streak that puts pressure on Marseille ... not to mention Monaco, who'll have their hands full Sunday at the Parc des Princes against PSG.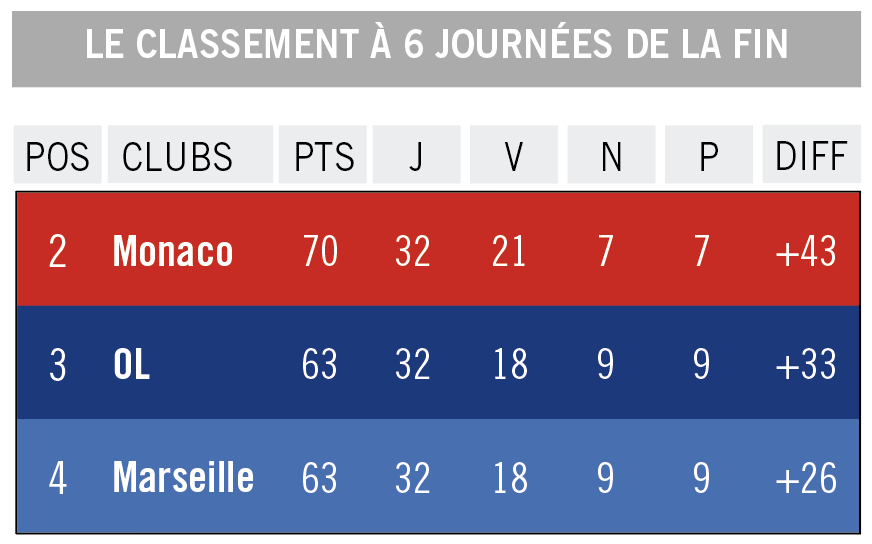 On March 4, OL were held to a 1-1 draw with Montpellier that extended the team's winless skid to six games, all but pushing Bruno Genesio's men out of contention for a top-three finish. At the time, Marseille enjoyed a five-point lead in third place, while Monaco were nine points ahead in second. The goal of qualifying for next season's Champion's League was fading quickly. Since then, however, Les Gones have turned things around by riding a four-game winning streak that's allowed them to catch up to - and even surpass - OM in the Ligue 1 Conforama standings thanks to a better goal difference (+33 versus +26).
All of a sudden, Marseille have come under pressure and doubts are starting to creep in. A shock, last-minute loss at home to OL, followed by last week's scoreless draw with Montpellier, have stung badly, as have injuries to Thauvin and Rolando, who have since returned, as well as Rami and Mandanda, who remain sidelined. Not to mention their participation in the Europa League, which inevitably has taken its toll on the squad's endurance. On Sunday, three days after knocking out RB Leipzig to advance to the Europa League semifinals, OM will visit Troyes in need of all three points.


Beyond the fight for 3rd place, it's not unreasonable to look ahead to second as well. Despite a comfortable seven-point cushion, Monaco are by no means assured anything. Especially given Sunday's showdown with L1 juggernauts PSG. With some favorable results over the weekend, OL could move within four points of ASM... The race is far from over.