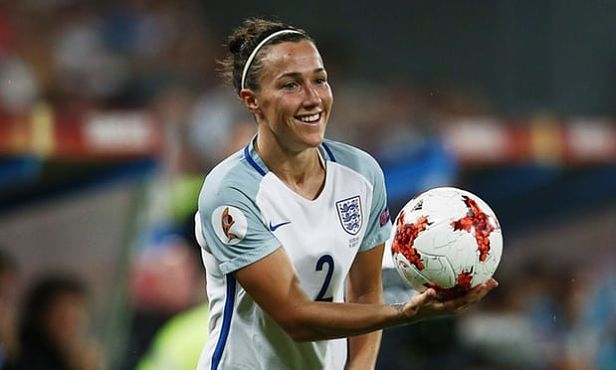 Several OL women's team players were on national team duty during an international break that also included qualifying matches for the 2019 Women's World Cup.
In addition to France's 1-0 victory over Canada in a friendly, several Lyon internationals were active in 2019 Women's World Cup qualifiers. Germany's Dzsenifer Marozsan helped her country defeat Slovenia (0-4), as did Britain's Lucy Bronze in a 2-0 win at Bosnia and Herzegovina, and the Netherlands's Shanice van de Sanden in Ireland (0-2). Each player currently holds first place in their qualifying groups with their respective national teams.

Japan's Saki Kumagai, also a regular starter, had to settle for a 0-0 draw against South Korea on day two of the Asian Cup in Jordan. Japan sharesfirst place in their group with Australia, who they'll face on Friday.

International fixture results
Wednesday, Apri 4 avril

Friendly: France U20 - Japan U20: 0-2
---
Friday, April 6
Friendly: USA - Mexico 4-1

2019 Women's World Cup qualifier: Netherlands - Northern Ireland: 7-0 (goal from Van de Sanden)

Friendly: France - Nigeria: 8-0 (goal from Le Sommer)

---
Saturday, April 7
Asian Cup: Japan - Vietnam: 4-0
2019 Women's World Cup qualifier: Germany - Czech Republic: 4-0

Friendly: France U20 - Japan U20: 2-0 (goal from Malard)
2019 Women's World Cup qualifier: England - Wales: 0-0
---
Sunday, April 8
Friendly: USA - Mexico: 6-2
---
Monday, April 9
Friendly: France - Canada: 1-0 (goal from Le Sommer)

---
Tuesday, April 10

Asian Cup: Japan - Corée du Sud : 0-0
2019 Women's World Cup qualifier: Slovenia - Germany: 0-4
2019 Women's World Cup qualifier: Bosnia and Herzegovina - England: 0-2

2019 Women's World Cup qualifier: Ireland - Netherlands: 0-2

---
Friday, April 13
Asian Cup: Japan - Australia
---
Tuesday, April 17
Asian Cup: semifinals

---
Friday, April 20l
Asian Cup: Final