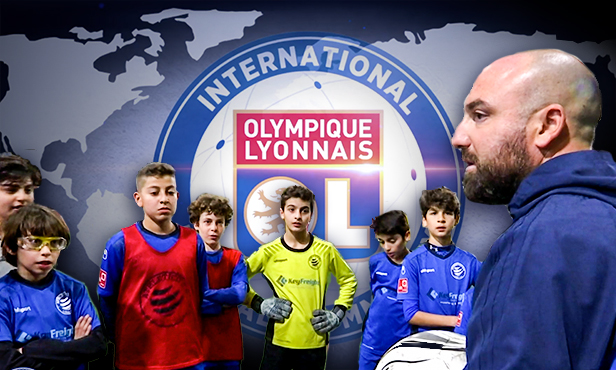 Each month, OLWEB and OLTV take you to China, South Korea, Vietnam, as well as other locations such as Lebanon and Senegal - everywhere our international partners are active and practicing the OL way of football.
Close-up: Stéphane D'Urbano makes his mark with Athletico SC
Since July 2017, Stéphane D'Urbano has been working as technical director of Athletico SC in Beirut. This Lyon-born educator was recommended by OL to their partner club in Lebanon: "The idea is to structure the team, the Academy and the group according to the players' performances by coaching and offering a training program for all age groups," explained D'Urbano, who recently extended his contract for another two years. OL's relationship with the club chaired by Robert Paoli dates back seven years, and the partnership has just been extended through 2020.
---
The visit: Julien Legrand promotes women's football in China
The coordinator of OL's women's division and head of the football academy visited Beijing to participate in a symposium organized by the Chinese Football Federation. A perfect opportunity for Julien Legrand to discuss the incredible success of Lyon's women's team and promote the work done at the training center with the team's players.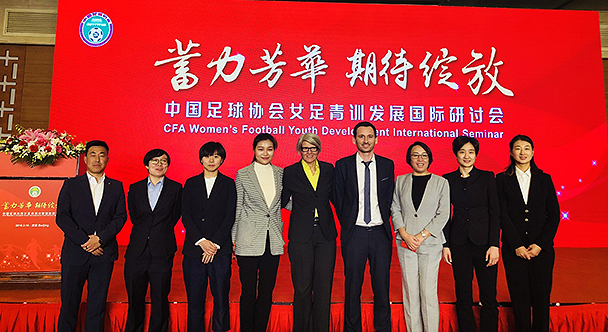 ---
To remember: OL and club partners out in full force at the Mondial Pupilles de Plomelin tournament
The Plomelin tournament is the must-see event of the year in the U13 category. OL will be well represented in the 33rd edition of the competition, which will take place in Brittany from May 10 to 13. The club will send two teams (boys and girls) and will also be joined by partner clubs Atlético SC and Ho Chi Minh City, who will make their debut in the tournament.