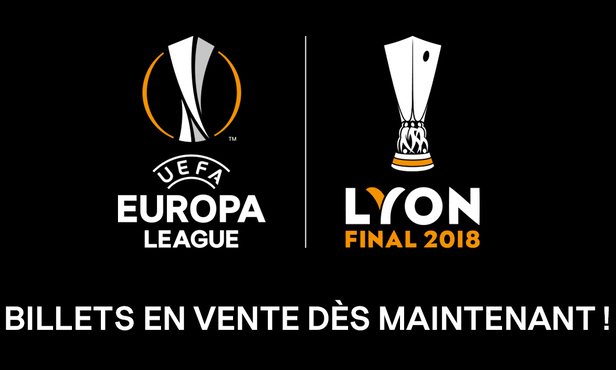 Fans have until Thursday, March 22, 2018 to get tickets for the 2018 Europa League final, which will take place at Groupama Stadium.
See you on Wednesday, May 16
The 47th edition of the UEFA Europa League final will be held on May 16th at 8:45 pm at Groupama Stadium. Do not miss this historic event!

The winner will qualify for the 2018 UEFA Super Cup, where they willl face the winner of the Champions League. They will also automatically advance to the group stage of the 2018-19 Champions League.
---
Ticket Information
On sale exclusively through the UEFA.com website
The online box office opened on Thursday, March 15 and and will run until Thursday, March 22 - only on the UEFA.com website. .
Category 1 : 150€
Category 2 : 100€
Category 3 : 70€
Category 4 : 45€
Given the high demand, each person wishing to buy tickets will have to apply online.
Once the box office is closed on March 22, a random draw will be held to select the people whose applications are accepted.
A confirmation email will be sent before Friday, April 6. Before this date, you will be able to check the status of your request by supplying your application ID on the ticket website.

Click here for the UEFA help page
---
Stadium Access
On-site parking spots will not be sold.
You will be able to take the free tram from the Part-Dieu or Carré de Soie stations or park at designated lots (Meyzieu Panettes or Eurexpo) and then take free shuttle buses to the stadium