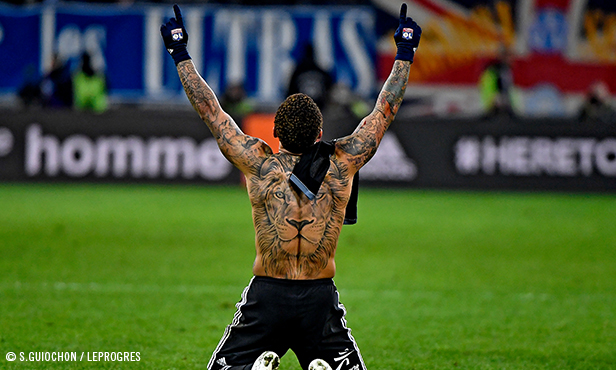 A last-gasp header from Memphis gave OL a dramatic 3-2 victory at Marseille, essentially reviving Lyon's hopes of earning a Champions League berth next season. Sunday's result moved Bruno Genesio's men within two points of third place in Ligue 1 Conforama - a result that could change everything.
. AT A GLANCE .
13'. Payet comes close for Marseille with a right-footed drive over the bar.
15'. Rafael sends a perfect cross that Mariano can't put away in front of goal.
20'. With Lopes charging off his line, Payet shoots wide of the frame.
28'. Traoré finds space in the middle and tests Mandanda from just outside the box.
31'. OL can't clear a Payet free kick and Rolando takes takes advantage to put Marseille ahead. 1-0.
40'. Mandanda, and then the post, deny Cornet
42'. Rami fails to clear Ndombele's cross for Cornet, scoring an own-goal in the process. 1-1.
52'. Aouar gives Lyon their first lead with a brilliant right-footed finish from the edge of the box. 1-2.
70'. Lovely flick shot from Traoré that's miraculously tipped over the bar by Mandanda.
75'. Payet tries his luck from distance, but Lopes is up to the task.
84'. Mitroglu scores the equalizer with a header. 2-2.
90'. Memphis beats Rolando in the air to score the dramatic, game-winning header. 2-3.
---
. THE MATCH.
With their backs against the wall following this week's disappointing Europa League exit, OL had to salvage their Ligue 1 season on Sunday against third-place Marseille. A loss at the Stade Vélodrome would've all but put Lyon out of Champions League contention, putting that much more pressure on Bruno Genesio's men. Despite the home side enjoying the bulk of possession early on, Les Gones had plenty of chances, but Mariano, Traore and Cornet were denied by a solid Mandanda. When Rolando gave OM the lead, the visitors kept on pushing and forced a Rami own-goal to head into the break even at 1-1.

But a draw simply wasn't good enough, so Lyon stepped up the pressure and got their reward on a superb goal from Aouar. With the clock ticking, Marseille failed to react, causing little to no problems for Lopes. The same couldn't be said of Mandanda, who made a highlight-reel save to deny Traoré from close range. Seemingly out of nowhere, Mitroglou equalized with six minutes remaining. But all was not said and done, as second-half sub Memphis roared to life with a miraculous header in stoppage-time to give OL all three points. With Sunday's result, the Olympians move within two points of third place and now have everything to fight for in the end of the season.
. THE MOMENT .
Memphis (yet again) proves he's money!
The party was on at the Vélodrome, with just over 60,000 Marseille fans sure that Mitroglou's 84th-minute header had all but assured their team a draw that was a virtual death blow for Lyon's Champions League aspirations. But OL - specifically Memphis - had other plans. With time expiring, Lopes sent a long ball that Mariano headed into the box, where the Dutchman beat Rolando in the air and connected a header past the outstretched arms of Mandanda. Just as he did weeks ago PSG, Memphis came through in the clutch with a last-gasp game-winner. Money!
. THE STAT .
8
OL extended their unbeaten streak against Olympique de Marseille in Ligue 1 Conforama to an impressive eight matches. Thanks to Sunday's success, this stretch includes four wins and four draws. Just as impressive, they've only lost once in their last 15 league showdowns with OM, putting together a 6-8-1 record. The lone defeat dates back to May 4, 2014 at the Vélodrome.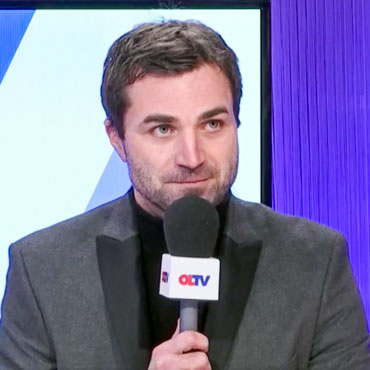 Expert eye
Jérémy Berthod :
« The victory is deserved. It would have been frustrating to end with a draw. If not for a brilliant Mandanda, we could have scored more goals and avoided the last-second drama. In the second half, Marseille all but disappeared. OL had pride, the players had a real state of mind and a common desire. This victory is theirs, it is beyond deserved and it will do us a lot of good. »
---
...

.BOXSCORE .

Orange Vélodrome, Marseille.

L1 (WEEK 30) : Olympique de Marseille – OL 2-3 (1-1)

Referee: Ruddy Buquet.

Goals: Rolando (31'), Mitroglou (84') for OM. Rami (own-goal 42'), Aouar (52'), Memphis (90') for OL.

Bookings: Thauvin (18'), Mitroglu (89') for OM. Rafael (22'), Mariano (48') for OL.

OM: Mandanda (cap.) – Sakai (Sarr, 35'), Rami, Rolando, Amavi – Lopez, Luiz Gustavo – Thauvin, Payet, Ocampos (Sanson, 74') – Germain (Mitroglou, 64'). Coach: Rudi Garcia.

OL: Lopes (cap.) – Rafael, Marcelo, Morel, Mendy – Ndombele, Tousart, Aouar (Ferri, 76') – Traoré, Mariano, Cornet (Memphis, 64'). Coach: Bruno Genesio.

...