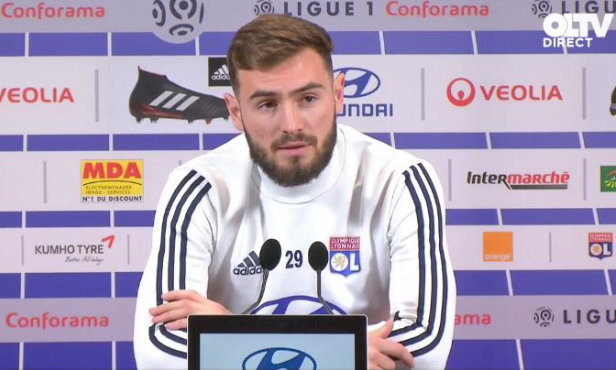 The Lyon midfielder spoke at a pre-match press conference ahead of Sunday's visit to Marseille.
The Europa League elimination

« Like everyone in Lyon, I didn't sleep well. I struggled to realize and understand what happened last night. The coach gave instructions for the first period and we didn't respect them. We had a problem with our mindset. We paid for our excess of individualism. It must be fixed as soon as possible... There are still things that we need to discuss. We are all aware that we missed one of the club's goals. We are all in the same boat. It's complicated for us.

The state of the squad

There are language differences. We have to do a lot better. We have a communication problem. We don't talk enough, especially on the pitch. We let certain behaviors unfold when they have no place on the pitch. We must send a strong message. The whole group listens to the coach. He is not on the pitch. It's the players' fault.

Sunday's match vs. Marseille

We know what's at stake on Sunday. It's a pivotal match for us. We are not in the best shape right now. We must show a completely different state of mind. We have to do that by conquering the Vélodrome... If we get a good result at Marseille, we can still achieve our goals. All will not be lost. I'm not worried, we will get the result in Marseille... I'm sure we can give a huge performance. »