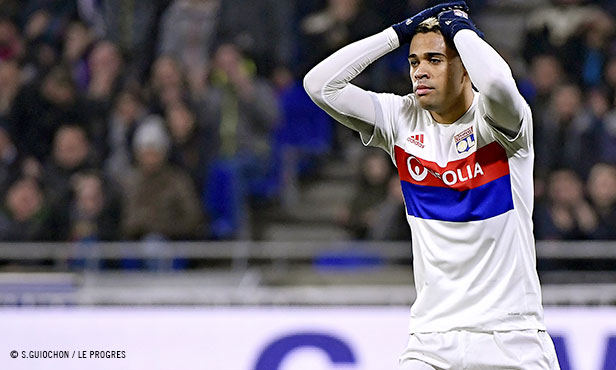 A week after a promising 1-0 win in Russia, OL failed to protect their advantage and fell 3-2 at home to CSKA Moscow, bowing out of the Europa League in the Round of 16. A late rally wasn't enough for a Lyon side that wasted several early chances and saw their dreams of playing the tournament final in their home field of Groupama Stadium shattered.
. AT A GLANCE .
15'. Cornet fires low to the near post, Akinfeev makes the save.
18'. Mariano had Memphis alone on the left side, but shoots straight at the keeper.
22'. Under pressure from a charging Lopes, Musa shoots wide from inside the box.
31'. Mariano is denied in the one-on-one situation in front of Akinfeev.
36'. Great OL build-up that ends in a Cornet header that Akinfeev swipes away.
39'. Golovin scores with a curling shot to the far post 0-1.
58'. After a blazing run from Ferri, Cornet fires home the equalizer for Lyon. 1-1.
60'. Musa slots in a first-time shot to put CSKA back in the lead. 1-2.
65'. An unmarked Wernbloom scores the third for the visitors. 1-3.
71'. Mariano puts away Traoré's cross with a classy finish. 2-3.
73'. Ndombele's effort is blocked by Akinfeev.
90+3'. Myziane shoots over the bar with only the keeper to beat.

---
. THE MATCH.
In a crucial week to set the tone for the end of the season, OL had to focus on the return leg of their Europa League Round-of-16 tie with CSKA, a week after their 1-0 win in Moscow. Les Gones started strong and created some scoring opportunities that Memphis, Cornet and Mariano couldn't capitalize on. But CSKA were just as aggressive, coming close when Musa flashed a close-range shot just wide of the frame. Mariano and Cornet were back at it before the break, but Akinfeev made two huge saves to keep the Russian side alive. Golovin was more lethal in attack, beating Lopes with a brilliant, curling effort to the far post. Lyon once again paid the price for their lack of offensive efficiency.
Lyon couldn't have asked for a better start to the second half, as Cornet equaled the score after a blistering run down the right side from Ferri. In just a matter of seconds, however, Musa slotted home a first time finish and put CSKA back head, only for an unmarked Wernbloom to score a third goal for the visitors. The Olympians now needed two goals to advance to the next round. The first came rather quickly, thanks to a classy finish from Mariano off a Traoré cross. From that point on, CSKA bunkered down in their half of the field and Akinfeev made some crucial saves to deny Ndombele and Traoré. And when the Russian keeper wasn't on point, neither were Diakhaby or Myziane, who also wasted clear chances in the dying moments of the match. No comeback and, as a result, no OL playing the Europa League final in front of their home fans at Groupama Stadium.

. THE MOMENT .
A short-lived celebration

Despite conceding a goal late in the first half (39', 0-1) , Lyon seemed to get back on the right track after the break when Maxwel Cornet scored the equalizer (58', 1-1) that was ensuring them a spot in the next round. But Les Gones only managed to protect their aggregate lead for two minutes. That's when Musa (60 ', 1-2) surprised everyone with a first-time finish inside the box, only for Wernbloom to strike again a mere five minutes later (65 ', 1-3). Mariano managed to pull one back (71 ', 2-3) for OL, but by that point, it was a case of too little, too late.

. THE STAT .
1
OL lost for the first time in their history in the Europa League round of 16. In 2013-2014, Lyon eliminated Viktoria Plzeň in this stage of the competition and did the same to AS Roma last season. However, all good streaks come to an end - in this case, against CSKA.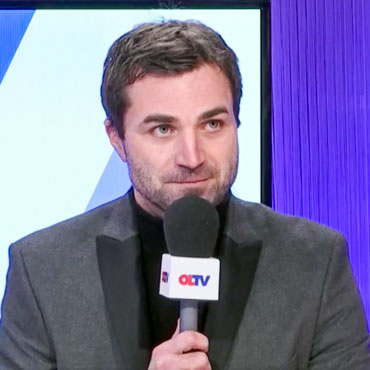 Expert eye
Jérémy Berthod :
« We must be more effective offensively. We did not make the right choices in the first period when we have many chances. Later on, we showed that we're capable of scoring. We didn't dominate enough but in a flash, we had the players to score. Unfortunately, it wasn't enough. On the other side, CSKA have also shown how to play as a team. There is disappointment and frustration, even more so when the goal was to play the final as the host team. The goal now is to get the podium in the league. The workload has been lightened. »
---
...

. BOXSCORE.

Groupama Stadium

Europa League (Round of 16, return leg) : CSKA Moscow – OL : 2-3 (0-1)

Referee: Bobby Madden. Attendance: 38,622

Goals: Golovin (39'), Musa (60'), Wernbloom (65') for CSKA. Cornet (58'), Mariano (71') for OL.

Bookings: Nababkin (13'), Musa (36') for CSKA. Mariano (78') for OL.

OL: Lopes – Tete, Marcelo, Diakhaby, Marçal (Mendy, 70') – Ferri (Myziane, 68'), Tousart, Ndombele – Cornet, Mariano, Memphis (Traoré, 65'). Coach: Bruno Genesio.
CSKA: Akinfeev - Nababkin, Ignashevich, V.Berezutskiy (Schennikov, 46'), A.Berezutskiy, Kuchaev – Dzagoev (Gordyushenko, 90+4'), Natcho, Golovin – Musa (Vitinho, 73'), Wernbloom. Coach: Viktor Gontcharenko.

...