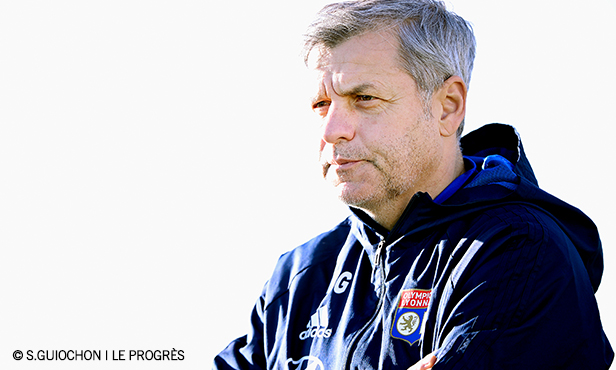 A day after Lyon's revitalizing win over CSKA Moscow in the Europa League, head coach Bruno Genesio spoke to OLTV about the importance of Sunday's Ligue 1 Conforama clash at home versus Caen.
FRIDAY'S PRE-MATCH PRESS CONFERENCE CANCELLED
This is the first time this has happened to me since I've been coaching. We discussed the issue with several journalists, and the most important thing is that everything is settled in the future between responsible and intelligent people.
PREPARATION FOR CAEN
You have to go back to another competition right away. We are quite comfortable and doing well in Europe. In the league, we have two games left before the international break and they are very important for the rest of the competition. Sunday against Caen we have to take the three points to stay in the race for the podium. And then it's off to Marseille next weekend for a crucial match. Monaco and Marseille will play away from home this weekend, and we know that's always difficult - especially for Marseille, who also played in the Europa League. We are aware that we have the opportunity to take points if we are serious at home and win our game. We have to make sure we play our game and do what we did in Moscow, especially in terms of organization, discipline and dedication.
THE TEAM'S CURRENT FORM
We had the chance to travel in very good conditions, which allowed the players to recover well, to sleep. We know it's always difficult to play on a Sunday, especially at 5 pm, where we have less time to rest than if we were to play on Sunday night. The only way to recover is by sleeping, but you have to be prepared for this. So we need the right mindset to win these two last matches before the break.
INJURY REPORT
For Nabil (Fekir), we will take stock this afternoon. He will train and, depending on how he's feeling, we will take stock after the session.