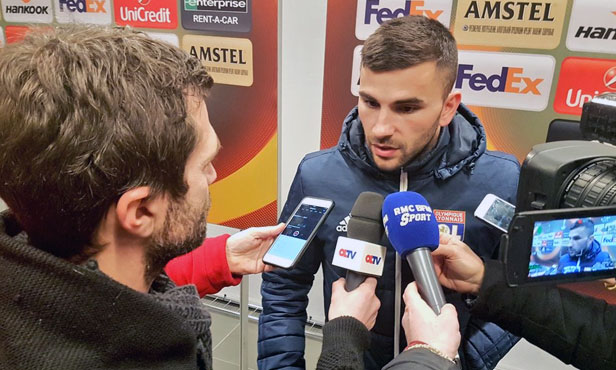 Anthony Lopes and Marcelo spoke to OLTV after Thursday's 1-0 win at CSKA Moscow in the Europa League.
Anthony Lopes
« We are satisfied. We were very strong defensively. We suffered at times and the whole team put in the necessary work to not concede a goal... We are in good shape for the second second leg even if we could've scored a second goal. We need to finish the job next Thursday. »

Marcelo
« We're happy to get this result after going through tough times in the league. This match should give us a lot of confidence for the next games. It was very important to win tonight. I am happy to have scored a goal that could help the team qualify for the next round. We learned from previous mistakes... We were really together tonight. I am very proud of my teammates and my club.