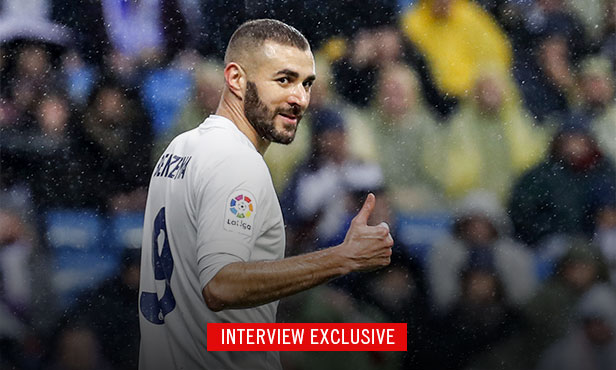 A four-time French champion with OL, Karim Benzema has continued adding to his personal trophy haul at current club Real Madrid, where he's won three Champions League and two La Liga titles. Almost a decade after leaving his boyhood club, the 30-year-old remains one of world football's best strikers and still finds time to keep up to date with Lyon news. Ahead of Sunday's derby, Benzema spoke at length with Tribune OL.
Karim, you left OL in 2009 to join Real... Do you still follow the club from Spain?
« Yes, of course. Since leaving OL for Madrid nine years ago, I have stayed up to date with my old club. I try to follow the news. If I can, I will certainly watch Sunday's derby on TV. I am supporting them. Go OL! »

You played in many derbies with Lyon. What memories do you have of those matches?
« There are obviously very good memories because for us it's not a match like any other. All in all, I can only have very good memories because I never lost a single derby in my career, whether with youth teams or with the professional team. And I played a lot of them!»

How did you enjoy the last derby, a 5-0 win at the Stade Geoffroy-Guichard?
« To me, it was like all the other matches against Saint-Etienne. It was a great match by Lyon and an incredible victory.»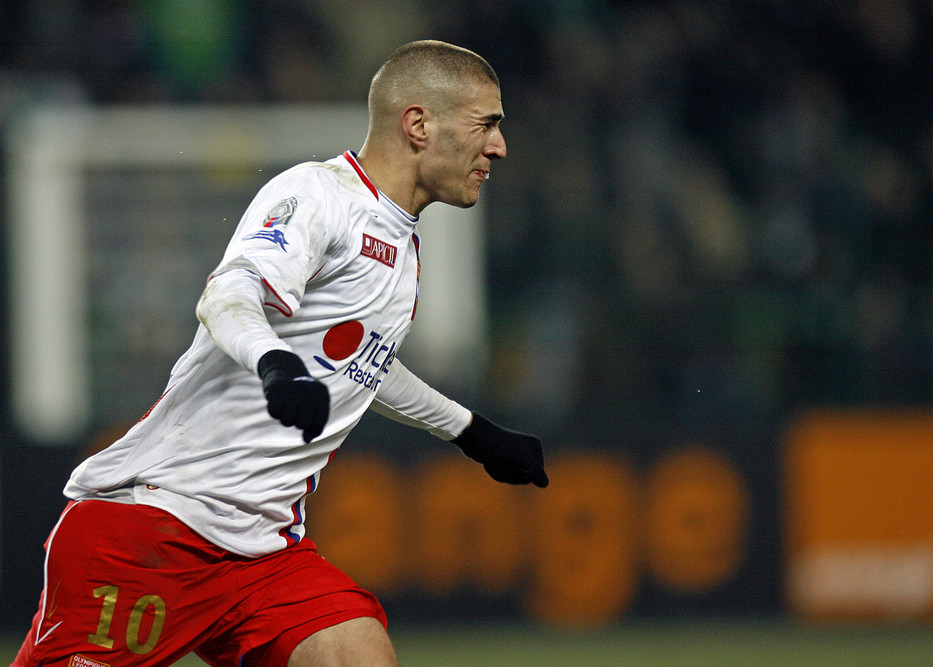 What has caught your eye about the Lyon team this season?
« It's a team that's still developing this season because there were a lot of offseason changes and important signings. There are many talented and promising young players for the future who are lacking some experience. »

You have also played many Clasicos with Real. How does the derby compare to the Clasico?
« You can't compare the derby with the Real-Barça Clasico. The derby is a very big match for the French championship and a great moment in the season, but it remains primarily a regional event. The Clasico is on a whole other dimension. It goes beyond that, beyond both cities and even Spain. It's global, the whole world watches it. It's THE biggest match in world football. »
---
10 years ago... a free kick for the ages in the derby
On January 27, 2008, OL had their young star to thank. Trailing 1-0 in the final seconds at the Stade Geoffroy Guichard, Karim Benzema came to the rescue for the Olympians. A brilliant free kick over the wall leveled the score and bailed out Grégory Coupet in his last-ever derby, allowing him to go unbeaten against his former club. All thanks Karim Benzema, who looks back at his legendary goal.


---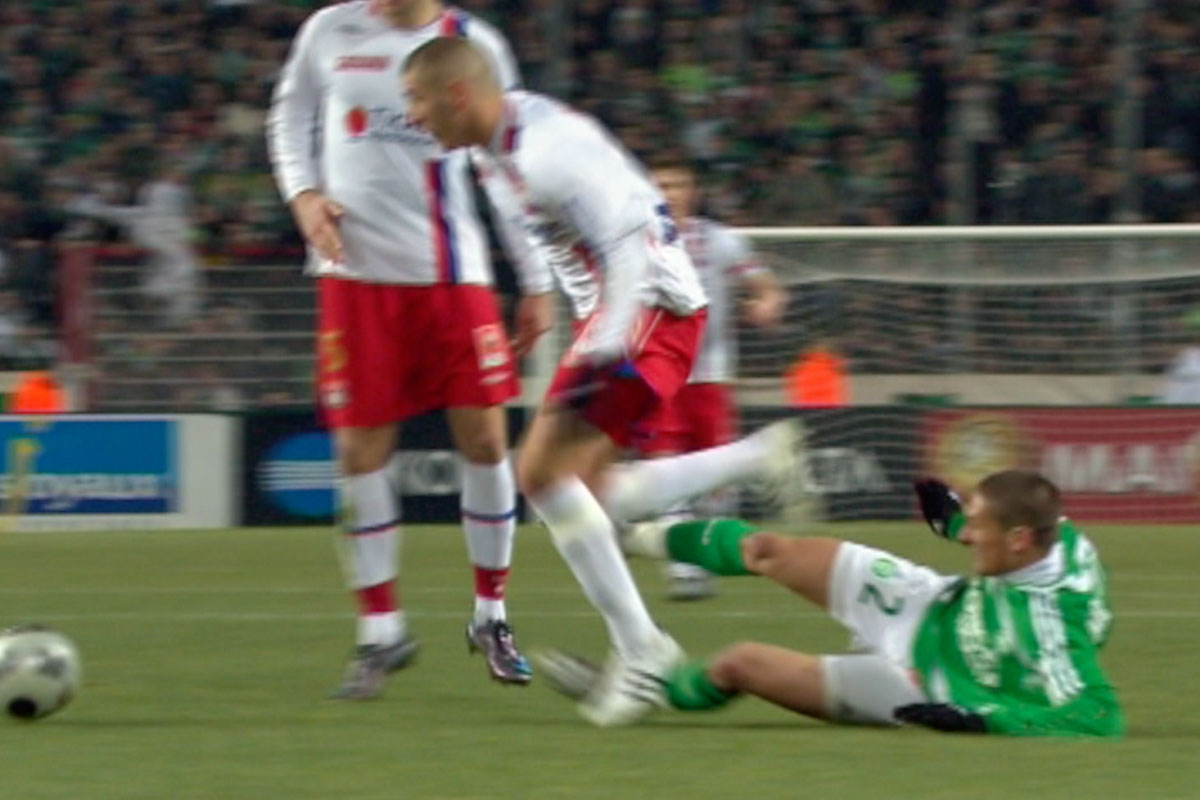 1. The last play of a tight derby
« There was very little time left… It was an important moment of the match. I managed to get a free kick about twenty yards away. I immediately told myself that this free kick was for me.»
---
2. Determination and a goalscorer's instinct
« I didn't hesitate for a second. I had managed to earn the foul and Juninho, who was the usual free kick taker, wasn't on the pitch that night. Since he was injured, I had the desire and the determination to take the free kick. »

---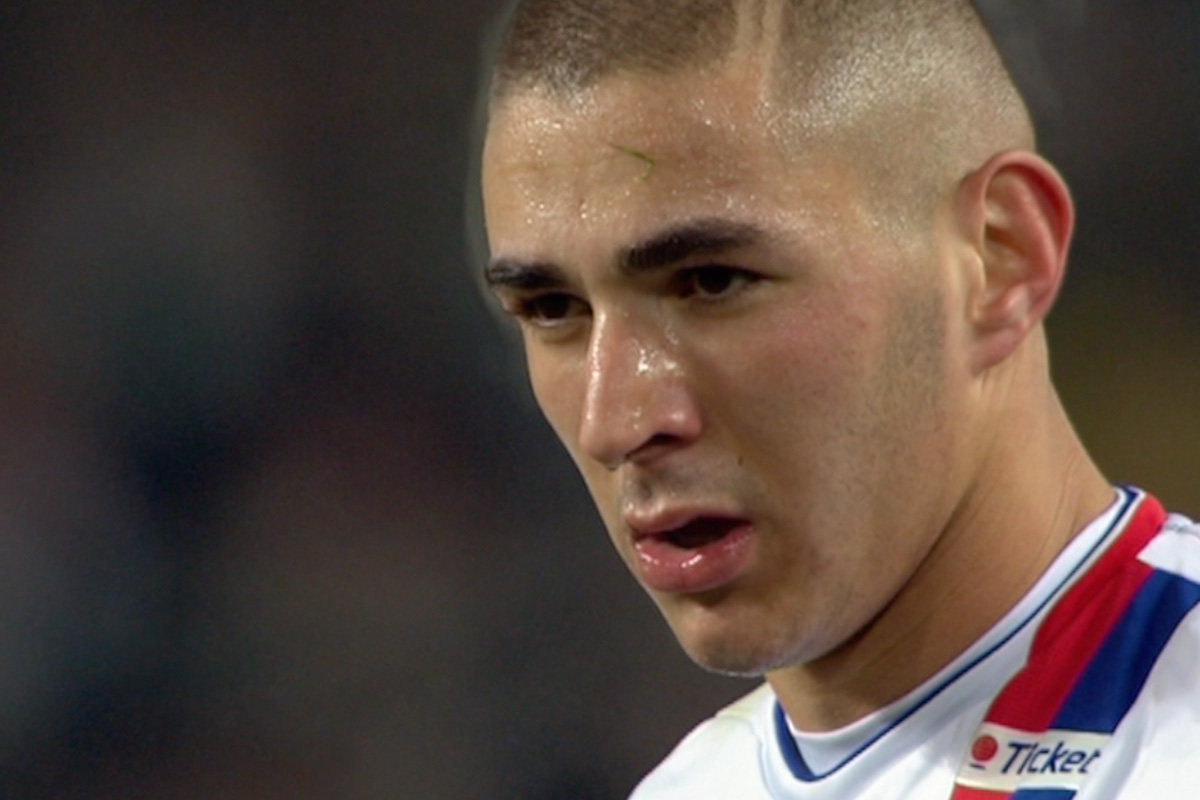 3. Cool as can be in the clutch
« I felt no pressure when setting the ball down and getting ready to shoot. I was only focused on my objective. I was convinced that I was going to score this important goal. »

---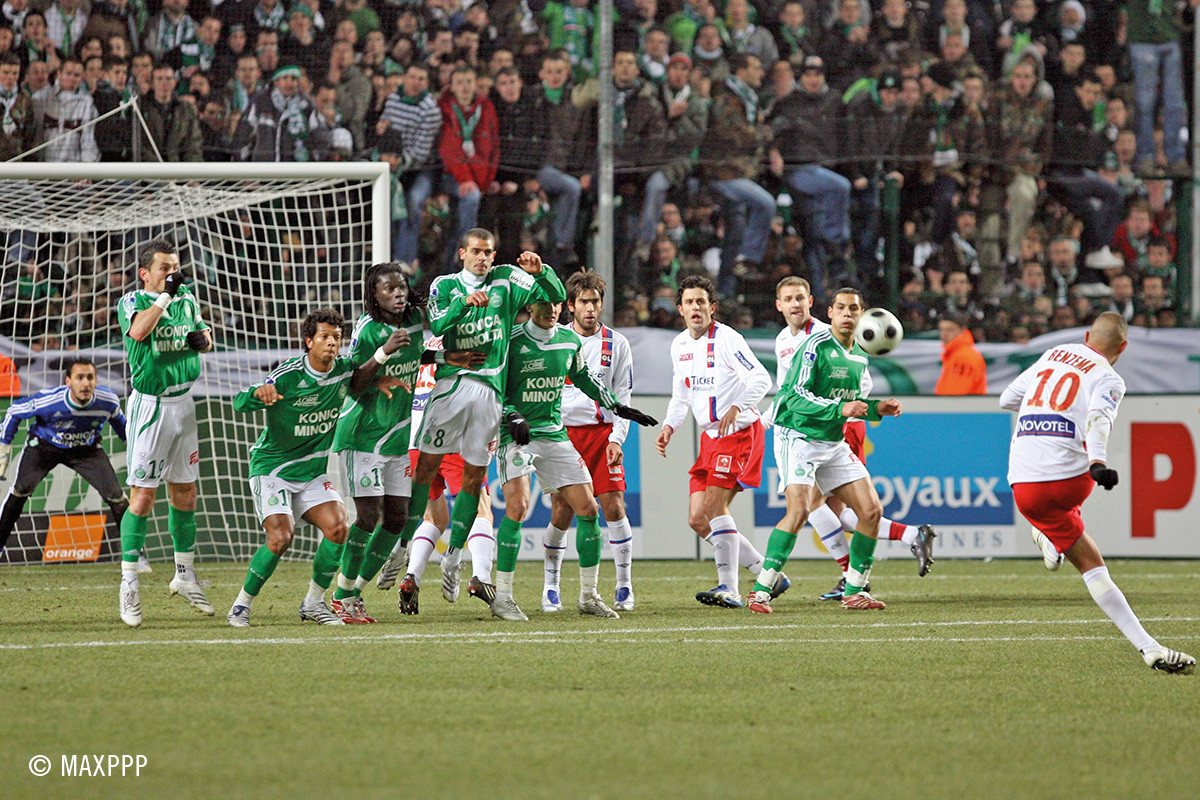 4. Jody Viviani could only stop and stare
« When I was getting ready, I told myself that more than anything, I needed avoid the defensive wall. When you pull that off, the ball often goes into the net. As soon as I shot, I immediately felt it. »
---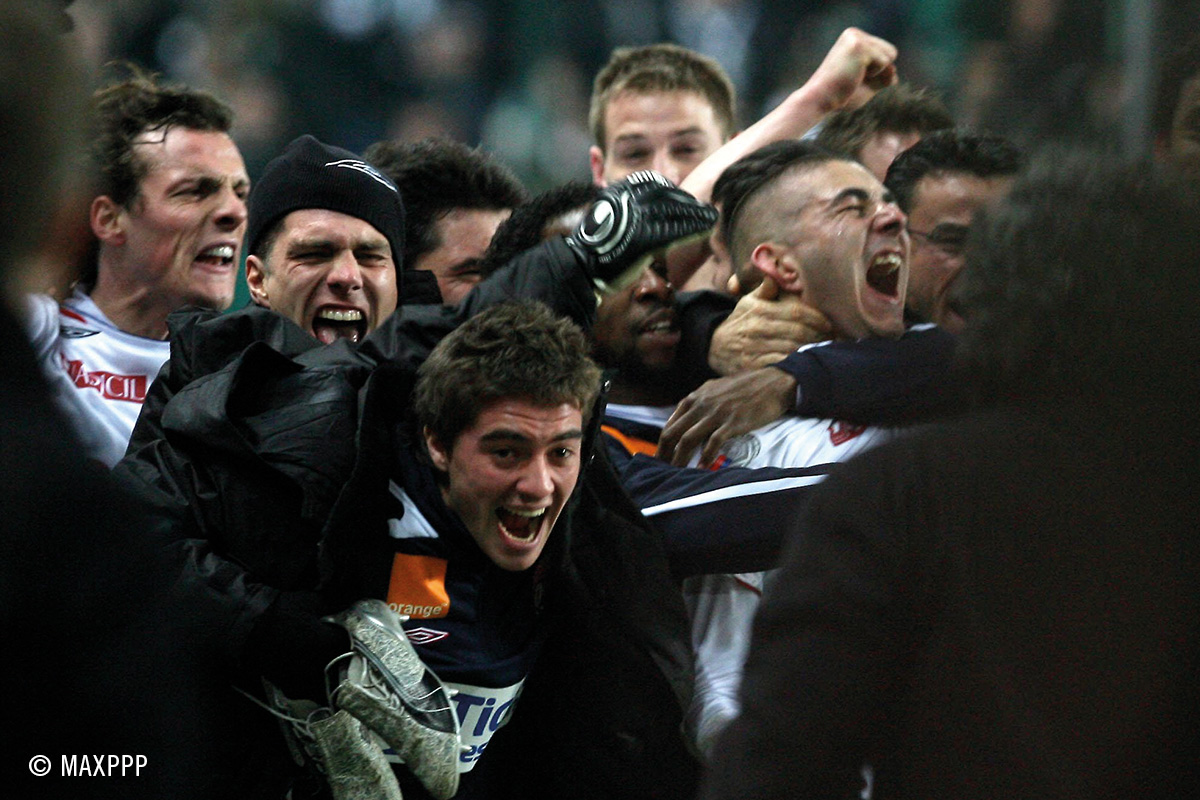 5. A celebration worthy of a first-class goal
« When I saw the ball go into the net, I was overcome with joy. It was a last-minute goal in a derby! Looking back at the images, I ran all over the place after the goal. I crossed the field and headed straight to the bench to celebrate with all my teammates and the coaching staff. It was a beautiful moment, a great memory for me. »
---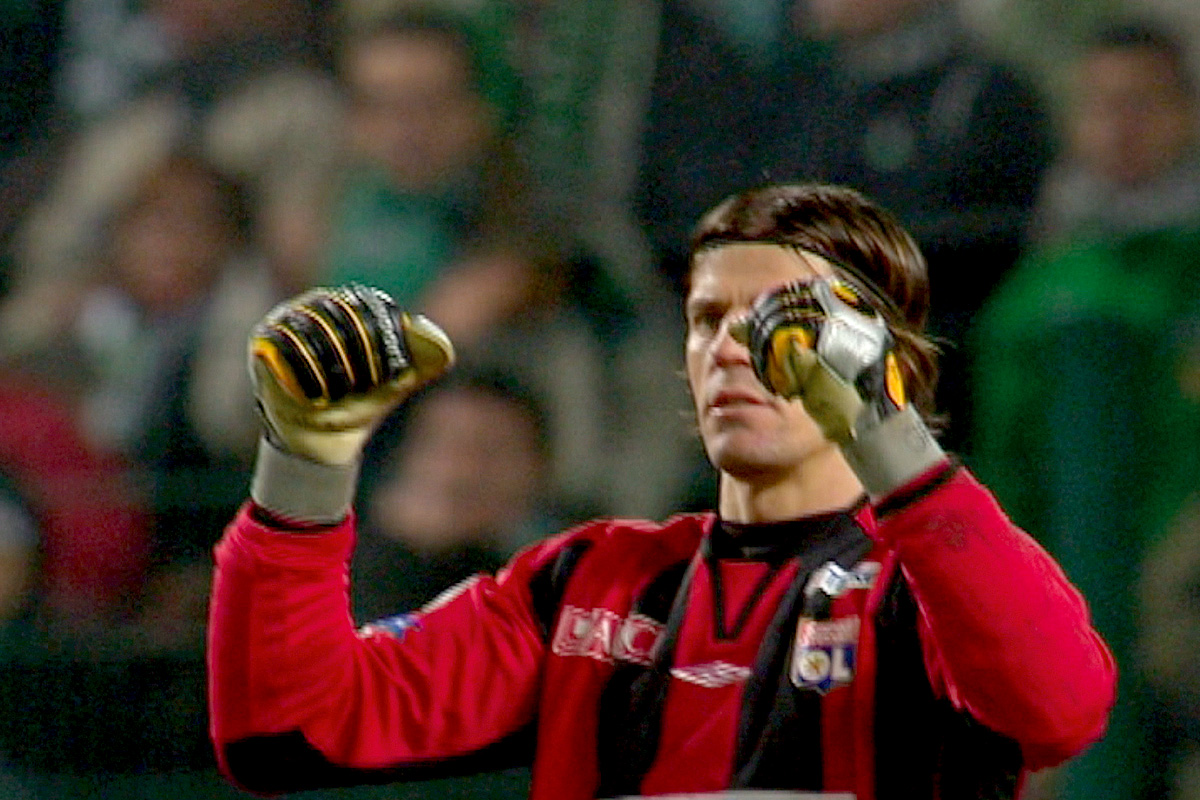 6. Greg Coupet's tribute
Grégory Coupet : « Karim removed a huge thorn from my side. I can not thank him enough. I wanted to go swap my shirt with him. His goal is fabulous. It's as if he had extinguished the stadium. For any young person from Lyon, like Karim, it must be an extraordinary sensation. »

---