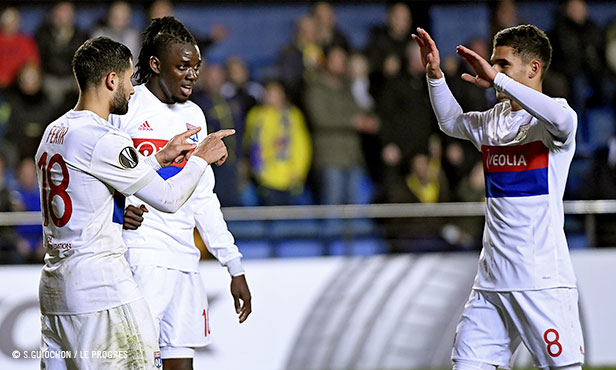 A late Bertrand Traoré goal sealed a 1-0 (4-1 aggregate) win for an OL side that took care of business at the Estadio de la Ceramica and will deservingly continue their European cup adventure.
. AT A GLANCE .
7'. A finger-tip save from Asenjo pushes Mendy's cross/shot over the bar.
28'. Trigueiros shanks a close-range shot to the right as Lyon get away with one.
40'. Massive save from Lopes to deny Enes Ünal.
48'. Mario Gaspar fires to the near post, but Lopes makes the save.
56'. Nabil Fekir and Memphis have two straight shots blocked over the goal line.
81'. Traoré shoots right at Asenjo when he had the keeper at his mercy.
85'. Nabil Fekir forces Asenjo off his line and serves it on a platter for Traoré, who scores the empty netter. (0-1).
90' +1. Traoré flirts with the brace, but can't put it away.
---
. THE MATCH.
OL passed their latest Europa League test with flying colors Thursday night, booking their spot in the Europa League Round of 16 with a 1-0 (4-1 aggregate) win at Villarreal. Despite their two-goal cushion heading into the second leg at the Estadio de la Ceramica, Bruno Genesio's men came out swinging and almost took an early lead on a Ferland Mendy cross/shot that forced the finger-tip save from Asenjo. A borderline penalty on Bertrand Traoré also went unawarded, although the visitors suffered a scare when Enes Ünail's close-range effort was deflected brilliantly by Anthony Lopes.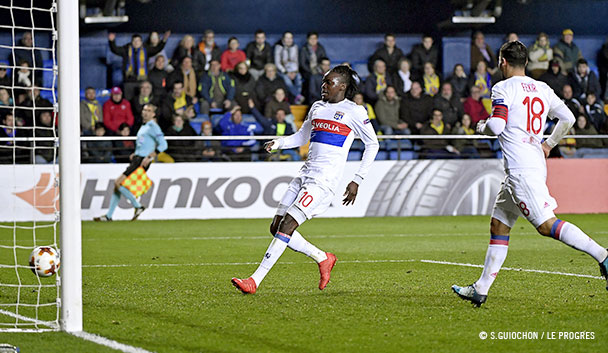 The "Yellow Submarine" took the initiative in the second half, but Lyon's disciplined defenders handled everything that was thrown their way. As the match progressed, and time ticked away on the clock, an increasingly desperate Villarreal left huge gaps in the back that led to several dangerous counterattacks. After a few failed attempts, Bertrand Traoré (85', 0-1) put the match - and series - away by knocking in an empty-netter after a fantastic assist from Nabil Fekir. Now OL await Friday's draw in Nyon, Switzerland to learn their opponent in the next round. The adventure continues…
. THE MOMENT .
Finally, a clean sheet !

OL's defensive woes - most notably, their inability to hold on to leads - have been no secret to anybody following the team in recent weeks. Thursday night, however, Lyon's back line put in a solid performance, absorbing plenty of pressure from Villarreal throughout the match and registering their first clean sheet since January 17th - eight games after a 2-0 win at Guingamp.
. THE STAT .
250
A number that speaks for itself and shows the club's impact on European football. Thursday night, Lyon played their 250th European match. Since making their international debut against Inter Milan in 1959, OL have a record of 125 wins, 48 ​​draws and 77 defeats on the continental stage. In the Europa League, they have played a total of 40 matches, with 23 wins, 8 draws and 9 defeats over five seasons.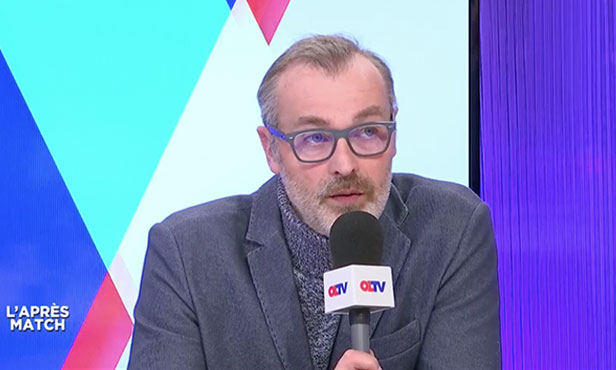 Expert eye
Arnaud Rivenet :
« We did what we had to do tonight against a very disappointing Villarreal team. Our Spanish opponent didn't do much of anything. We could have, and should have, killed the game off earlier, but our finishing wasn't there. We played with confidence and as a team, which is a positive point. It wasn't perfect but all things considered, it's hard to do much better than qualifying without conceding a goal. »
---
...

.BOXSCORE .

Estadio de la Ceramica, Vilarreal

EL (Round of 32, return leg) : Villarreal CF-Olympique Lyonnais 0-1 (0-0)

Referee: Luca Banti (ITA) Attendance: 22,000

Goals : Traoré (85') for OL.

Bookings : Alvaro (29'), Javi Fuego (59'), J. Costa (78') and Castillejo (89') for Villarreal CF ; Marcelo (36'), Fekir (38') and Memphis (89') for OL.

Expulsion : J. Costa (78') for Villarreal CF.

Villarreal CF: Asenjo – Mario Gaspar (c.), Alvaro, Bonera, J. Costa – Javi Fuego (Raba, 75'), Hernandez, Trigueros (Cheryshev, 57'), Fornals (Castillejo, 46') – Bacca, Enes Ünal. Coach: Javi Calleja.

OL : Lopes – Rafael, Marcelo, Morel, Mendy – Tousart, Ndombele (Aouar, 77') – Traoré, Fekir (Maolida, 87'), Memphis – Mariano (Ferri, 82'). Coach: B. Genesio


...