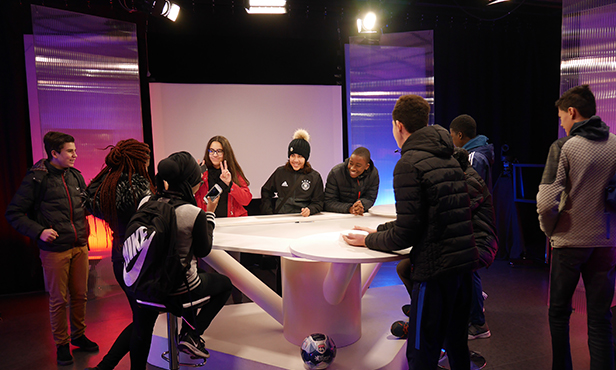 An initiative of Collectif pour l'Emploi, with the support of the Adecco and Accenture Foundations, the OL Fondation took part in a professional orientation program aimed at students.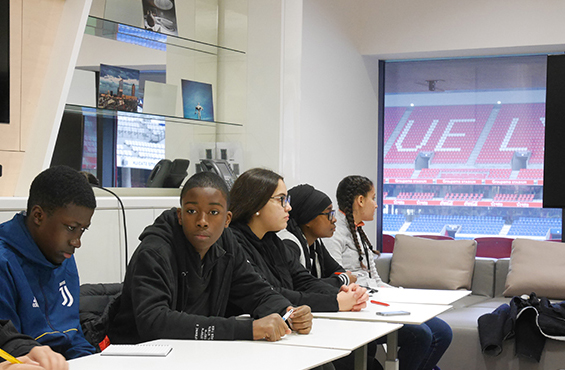 On Thursday, February 8, 16 students from the Paul Eluard de Vénissieux college stopped by Groupama Stadium to learn about the different trades that take place during a "Match Day" at the stadium, with a particular focus on "Digital" services and the foundation's activities.
The guided tour of Groupama Stadium allowed the visitors to explore the different facets of the various trades involved in an Olympique Lyonnais match.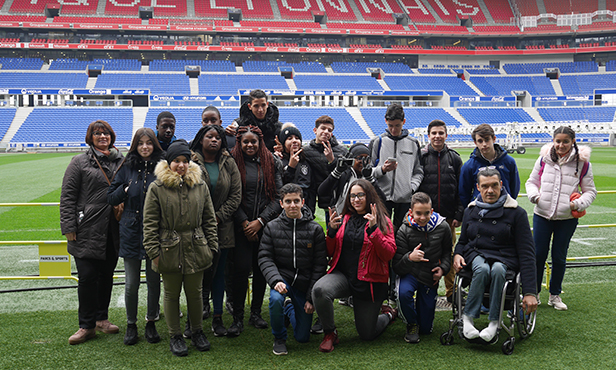 About the internship program created by Collectif pour l'Emploi:
For a week, students visit one or more companies each day, with the following objectives: Discover the business, identify a sector of interest, learn about training courses, get educational and professional guidance.
Schedule for the February 2018 edition of the program:
Monday, 5: Learning about digital professions with VISIATIV (software editor)
Tuesday, 6: Learning about apprenticeships at the Institute of Industrial Resources (IRI - Boilerwork and Electricity professions)
Wednesday, 7: Learning about Groupama Stadium, match day trades
Thursday, 8: Learning about Retail Trade – Auchan Saint-Priest
Friday, 9: Synthesis and oral dissertation
---
Follow the latest OL Foundation news on Facebook and Twitter!
Also check us out on Instagram
<< Get the latest OL Foundation news >>