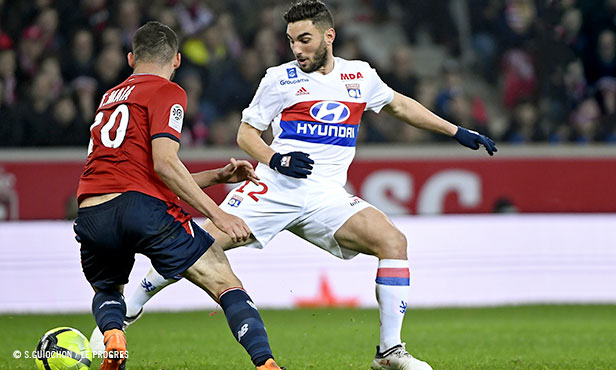 Despite a revitalizing mid-week win over Villarreal (3-1) in the Europa League, OL went back to bad habits Sunday against Lille, blowing a two-goal lead before settling for a 2-2 draw. Bruno Genesio's men have now gone four straight matches without a win in L1, and staying in the race for the top three gets that much harder.
. AT A GLANCE .
7'. Pépé threatens for Lille with a free kick that's just wide of goal.
21'. Memphis shoots from close-range on Maignan, forcing a rebound that Traoré taps into the net. 0-1
37'. A dangerous cross from Memphis is headed way off target by Traoré.
38'. Lopes reacts nicely in goal to deny Araujo.
40'. Diakhaby completely whiffs on the header, after a fine service from Marçal.
44'. Traoré scores a brace, firing home a nice feed from Marçal. 0-2
45+2'. Traoré puts a scare into Maignan with a slightly off-target effort.
65'. Araujo with the run, Pépé with the finish as Lille pull one back.1-2
69'. Mariano smashes his shot against the post.
80'. Lopes makes the leg save on a point-blank shot from Araujo.
81'. Araujo beats Lopes from distance to level the score. 2-2
88'. Mariano once again thwarted by the woodwork

THE MATCH.

Three days after making a bold statement in the Europa League by beating Villarreal (3-1), OL looked to put an end to a three-game skid in Ligue 1 Conforama. Sunday's opponent was a struggling Lille side that, on paper at least, seemed like the perfect team for Lyon to get back to winning ways against and keep pace with Marseille and Monaco in the race for the top three. Head coach Bruno Genesio reworked his Starting XI, sitting Fekir and Aouar, while including Ferri in a 4-3-3 formation. Things started off promisingly for the visitors, with Bertrand Traoré (21', 0-1) tapping in a rebound left by LOSC keeper Maignan on a shot from Memphis. The Burkinabé winger scored the brace and his 6th goal overall this season shortly before the break (44', 0-2) firing home from close range after a run by Tousart and subsequent assist from Marçal .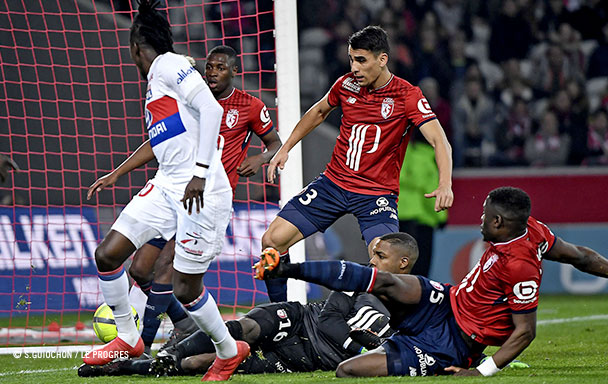 Lyon had a comfortable two-goal lead that would eventually vanish in the second half. Playing in their own half of the pitch, the Olympians absorbed non-stop pressure from a Lille side that pulled one back (65', 1-2) when Araujo found Pépé, who took care of the rest in front of Lopes. Things may have turned out differently had Mariano's close-range shot gone in instead of crashing against the woodwork (69'), but in the end, it was Araujo who had the final say (82', 2-2) with an unstoppable blast from distance. If any further proof was needed that luck wasn't on OL's side, it came when Mariano smashed yet another shot (88') against the post in the dying stages of the match. Bad luck or not, Lyon once again dropped valuable points.
. THE MOMENT .
Mariano vs. the woodwork
Goalless in his last three matches, Mariano once against came up empty-handed at the Stade Pierre Mauroy. That said, luck definitely wasn't on his side, as the Spanish striker was twice denied by the woodwork, in the 69th and 88th minutes. Two shots against the posts that, much to the dismay of Lyon, could've changed the course of the game.
. THE STAT .
5
For the fifth time this season, OL dropped points in the league after scoring first. A scenario that previously played out against Bordeaux (3-3), Dijon (3-3), Angers (3-3) and Monaco (2-3). Even worse: in four of these five games, they blew a two-goal lead. A disturbing trend that continues to cost Lyon valuable points.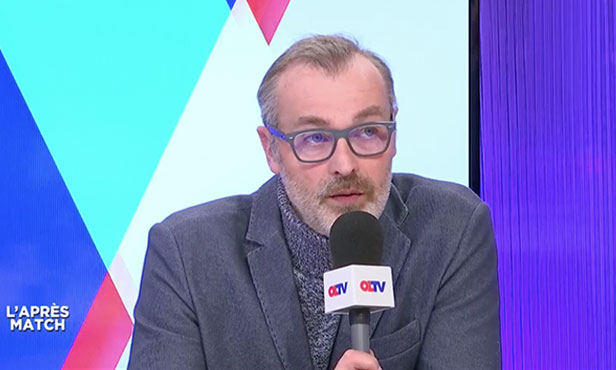 Expert eye
Arnaud Rivenet :
« How did we not win this match? With all due resect to Lille, on the surface, this was a weak opponent. We thought it would finish 0-2 and it should have. But just like against Monaco, we fell apart. It's annoying because this is becoming commonplace, that's the problem. »
---
...

. BOXSCORE .

Stade Pierre Mauroy, Lille.

L1 (Week 26) : Lille OSC – OL CF 2-2 (0-2).

Referee: Benoit Millot.

Goals: Pepe (65') and Araújo (82') for LOSC. Traoré (21' and 44') for OL.

Bookings: Rafael (28'), Diakhaby (60') Fekir (87') and Aouar (90+1') for OL.

Lille OSC : Maignan – Ié, Soumaoro (Ponce, 79'), Alonso, Ballo-Touré – Maia (Soumaré, 73'), Amadou, Mendes – Pépé, Mothiba, El Ghazi (Araújo, 30'). Coach: Christophe Galtier.

OL : Lopes (cap.) – Rafael (Mendy, 73'), Diakhaby, Morel, Marçal – Ferri (Aouar, 79'), Tousart, Ndombele (Fekir, 85') – Traoré, Mariano, Memphis. Coach: Bruno Genesio.


...