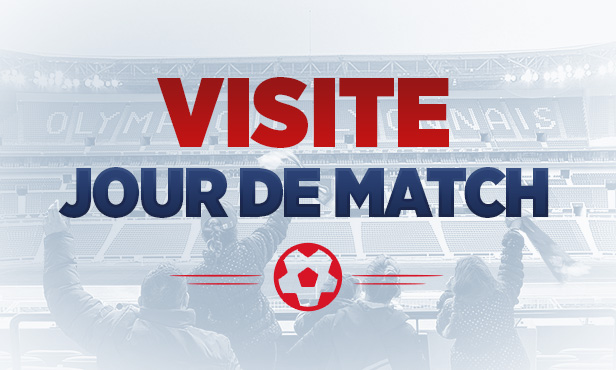 Fans now have the chance to visit Groupama Stadium on match days! Experience all the pre-game, backstage excitement in the lead-up to kickoff!
The stadium visit, which lasts an hour and 15 minutes, includes the following highlights: edge of the field access, watching the players take the pitch, a tour of various stadium lounges, including the presidential lounge. Unlike a non-match day visit, there won't be locker room access due to the players' need to prepare for the game.
Visits are now available for all Ligue 1 Conforama matches, five hours before kick-off, at a price of 38 € per person.
Match day visit prices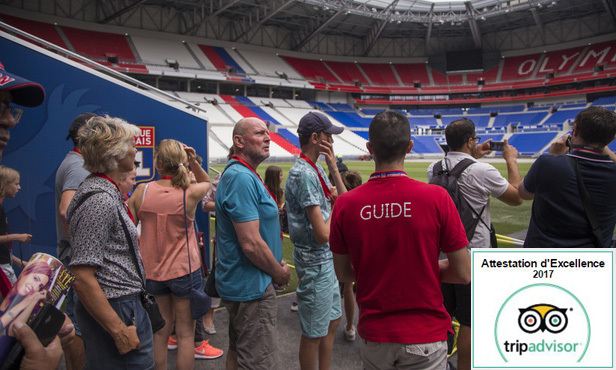 - Family Pass: 2 Adults / 2 children for 93€

-
Full price
: 38€
-
Discount price:
(Groupe/CE) 30€
-
Children - under 16:
15€
-
Children - 5 and under:
free


In order to participate in a match day tour, you must have a ticket for the match in question. You can book your tour via the online form and then purchase a ticket for the match.
Come visit the stadium prior to OL-Rennes on Sunday, February 11th
<<If you wish to learn more about all the fan experiences offered by Olympique Lyonnais, visit the Groupama-Stadium.com website. >>