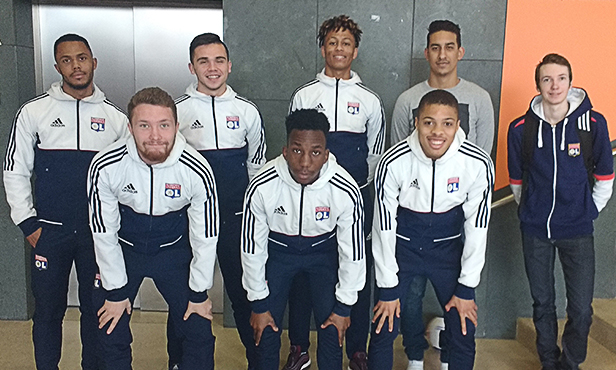 On Thursday, February 16, the children of the Centre Léon BERARD were visited by several Olympique Lyonnais Academy players. Rafsou and CocoVBastos, our two eSports champions, also spent a fun-filled afternoon with the kids.

Thomas OUALEMBO, Pierre NOUVEL and Nicolas Garcia (National 2 players) along with U17ers Alexis MARTIAL, Franck RIVOLLIER and Kévin RODET, visited children at the Centre Léon BERARD.
Our two eSports players were also on hand to give some cheer to the young patients and their families, with several games of FIFA 18 on the menu of activities. Young patient Kévin, who proved to be quite the gamer, relished the chance to face his "idol" Rafsou.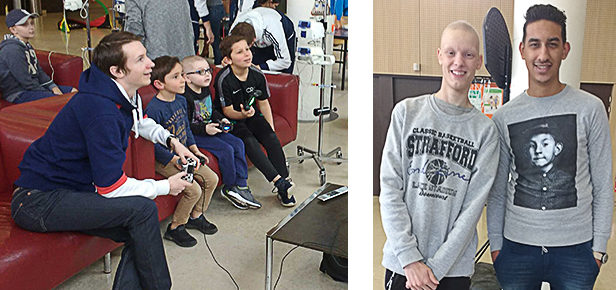 An afternoon of fun that offered the young hospital patients some time to forget about their daily lives. The smiles of the children and their parents were proof that the visit was a success and gave them strength and motivation to fight their illnesses.
As part of the partnership with the Centre Léon Bérard, the OL Fondation regularly sets up meetings between Olympique Lyonnais players and young patients in order to encourage them in their treatments. The OL Foundation also contributes to the funding of cancer research by the CLB.
---
Get the latest OL Foundation news on Facebook and Twitter!
Also check us out on Instagram
<< Get the latest OL Foundation news >>