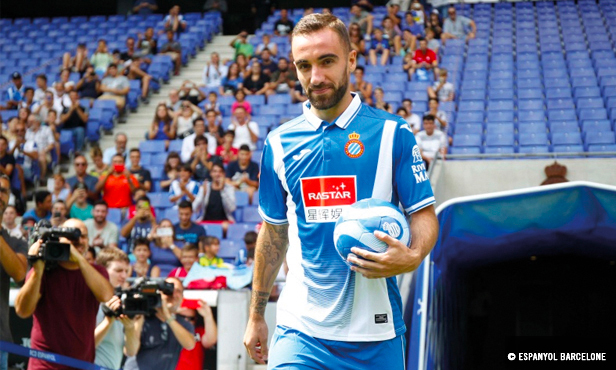 Two days after returning from Monaco last week, the Lyon squad was visited by Sergi Darder at Groupama OL Training Center. The 24-year-old Spanish midfielder, currently on loan with Espanyol, never misses a chance to return to his "second home."
Sergi, is it important for you to come back to Lyon from time to time?
« Yes very. I left a lot of friends there. I always want to come to Lyon and see my teammates. When I have a few days off, I try to go home to Mallorca, but I also to go to OL. I'm still very close to some players, I stay in contact with them. When I'm here, I always go to Rafael's house. Our families are very close. We are almost like brothers. He's the player I miss the most.

How was your move from Lyon to Espanyol during the summer transfer window?
I wanted to leave so I could play. I did not have much playing time in Lyon, although I was very happy. I got what I was looking for at Espanyol. I am very happy with my choice. I grew up at that club, it's my home there… The transition between OL and Espanyol was perfect because I feel good in both places.

What's your assessment of this season?
I always want more. I'm only 24 years old, I still have room to improve. I left so I can play more and that's what I'm doing. I have played almost every game with Espanyol. I am very happy. It's good to play regularly, I missed it. I need to be little more consistent. Collectively, we must win more matches because we have the talent to do it. We are not that well ranked in La Liga, maybe we deserve a few more points.

What are your thoughts on OL this season ?
I have watched a lot of games since the beginning of the season. I try to see as much as I can, even though not every OL match is shown in Spain. I watched the match against Monaco. They were incredible for 30 minutes ... I talked about their season with the staff and the players when I came to visit them in Lyon. Congratulations to them because they have a very young team and they do good things. They have not lost many matches since the start of the season and they have managed to win important matches against Paris, Marseille, Saint-Etienne and Monaco. It's a very good season. Now comes the most important part. It's up to them to do the work. They have what it takes to finish in the top three. »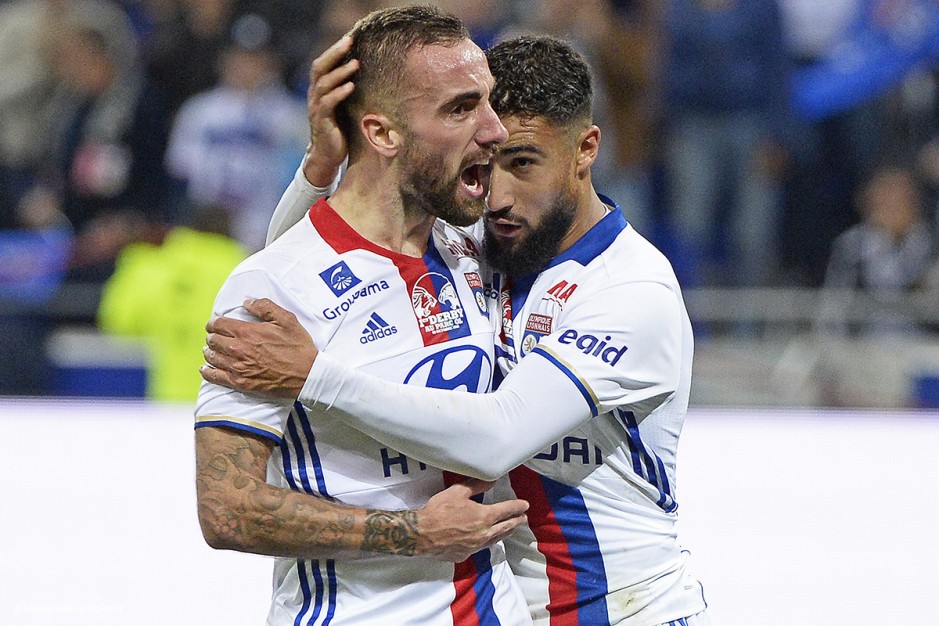 ---
Sergi Darder gives the lowdown on the Yellow Submarine
The midfielder, who will face Villarreal this Sunday in La Liga, shed some light on Lyon's upcoming Europa League opponent, including who he considers to be the team's best player.

Current from
« They didn't have a very good start to the season. They changed coaches at the end of September. Javier Calleja now has them in 5th place. Once again, they've experienced a bit of a complicated period in La Liga in recent weeks. I faced Villarreal earlier this season. They still had their former coach. We had a lot of trouble against them (0-0). It's going to be a very complicated match. Villarreal are a very good team, you have to be careful against them. There might be bigger teams out there, but I don't think it's a very good draw. OL obviously have what it takes to qualify.

Strengths
They're good with the ball. They have a good system, which is different from other clubs in Spain, with a sort of 4-4-2 diamond formation, which allows them to take advantage of possession. Their opponents are not used to this system. They're a team that likes to have the ball above all else… t's like Barça, they have a philosophy of play. Despite coaching changes, it's still the same. It is the coach who must adapt and do according to this philosophy.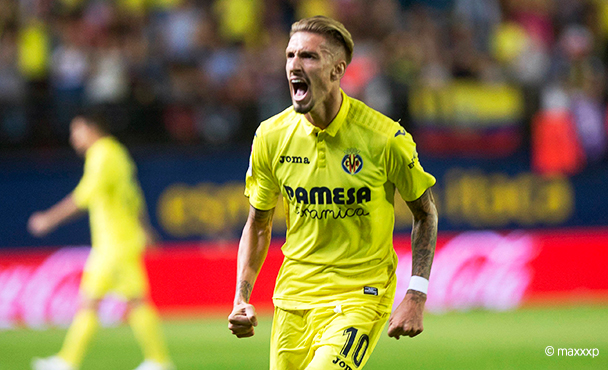 Weak points
The physical aspect. In Spain, we are not used to playing with strong pressure from the opponent. In France there is more impact, rhythm, intensity. In this aspect, OL can be superior. This is one of the keys to the match…

Player to watch
I really like Samu Castillejo. I played with him in Malaga. He was already very strong at the time, but today he is really amazing. He has made a lot of progress. He can really make a difference with his speed, his technical quality, his ball management. He can split defenses, change the game on his own, score goals, make assists ... He is a complete player. I think he's the best Villarreal player. There is also Pablo Fornals, who is a very good player in the middle, and Carlos Bacca, who has a lot of experience in attack. »
---