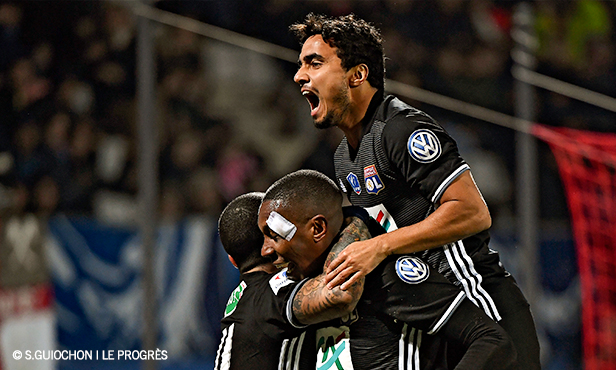 The Brazilian spoke to La Tribune ahead of a crucial week for an OL side that will play key matches on several fronts. From his role in the team to his personal ambitions, including life in Lyon, Rafael tells all...
With Marseille and Monaco, the battle for second place rages on in Ligue 1 Conforama. Which of these two teams do you fear the most? …
I honestly think that we'll finish second. I really believe this, even though it will be difficult and a tough battle until the end. Marseille are playing really well right now, and surely Monaco got a boost of confidence after beating us last week. But all three teams are good and it will come down to the details. Ourselves, we must get good results against the smaller clubs. If we look at our matches against direct opponents, we often played very well and took important points. On the other hand, we haven't done so well against smaller teams. We've already dropped points against them and the victories we have gotten were hard-fought, often times thanks to last-minute goals. That's what it's going to come down to… Being focused is essential: we know we have a high quality group, but if we are not fully focused, we won't achieve anything.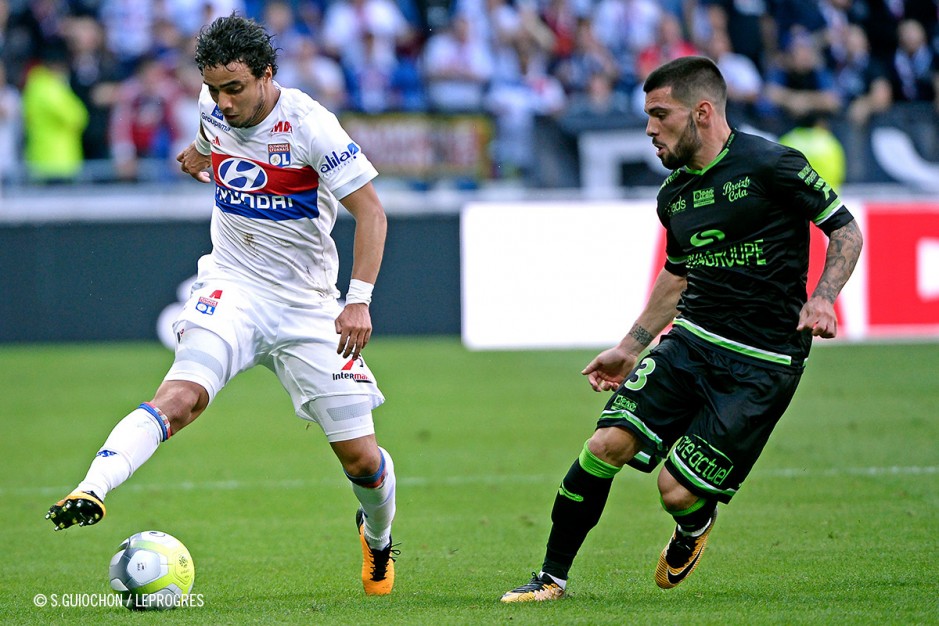 Despite recent setbacks, the team is still a contender in three different competitions. Which one is the priority?

In the long run, we need to reach our goal in the league and do something in the Europa League. Then, there's the Coupe de France, which is the easiest competition to win in the sense that you can reach the final quickly. But if I had to choose between the three, I'd rather win the Coupe de France and the Europa League (laughs). It's normal, as a player we want to win trophies. It's hard, but we can do it. I won a lot of trophies with Manchester United and I had that desire as soon as I arrived at OL. I knew before coming here that OL have won a lot of titles ... and we have the opportunity to get some more this season.

Your arrival (in 2015) allowed Lyon to reconnect with their Brazilian tradition, which continued last summer when Marçal and Marcelo joined the club. What relationship do you have with your two compatriots?

I get along really well with them. It's nice to have Brazilians in the group (laughs). It's going very well, we even try to speak French together! But on the pitch, things move faster and we communicate more often in Portuguese. Marcelo is a stronger defender but can pass the ball well. Marçal and I are more similar. We are traditional Brazilian full-backs: we like to attack. That's our style (laughs).
Victoire avec mon pote!!!! #teamol ????????
Mais uma vitória ✌????✌???? @marcaloficial pic.twitter.com/aNObldHEix

— Rafael da Silva (@orafa2) 26 novembre 2017
Kenny Tete also arrived during the summer transfer window. How is the competition with him at the right-back position?

The competition is going very well with Kenny. He is a good guy and a very good player. Our styles are a little different, but we do what the coach asks us, depending on the matches. I may be a more offensive player than him.

How have you adapted to life in Lyon ?

My family and I love Lyon, especially my wife, who wants to live here. We feel very good, we have adapted well here. When I have free time, I like going out to restaurants. There is one in particular that I love, L'Argot... I often go to the movies and visit Fourvière. There are many things to do here, I really like Lyon.

Finally, what's your wish for the rest of the season?

A trophy. I've been here for two and a half years, I really want to win one with OL… ».
---