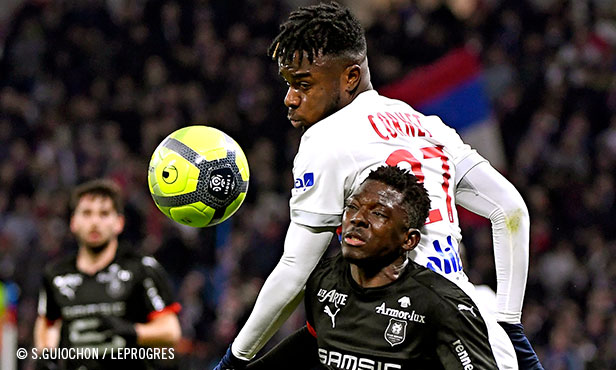 OL conceded early and late goals to drop a 2-0 decision at home to Rennes and suffer their third straight defeat in Ligue 1 Conforama. The top three spots in the table keep slipping away and serious doubts have set in ahead of Thursday's first leg in the Champions League Round of 16 against Villarreal.
. AT A GLANCE.
5'. A defensive error by Marcelo allows Khazri to fire past Lopes. 0-1.
12'. Marcelo shoots from close range, but weakly at Koubek.
15'. Traoré sets up Mariano in front of goal, but the striker can't pull the trigger under pressure.
37'. Traoré's stinging shot is punched away by Koubek.
47'. Koubek partially deflects a goal-bound shot from Fekir, leaving a rebound that Cornet fails to capitalize on.
57'. Fekir is brought down by Gélin inside the penalty box. No call from the ref.
60'. Assisted by Aouar, Traoré forces another diving save from Koubek.
61'. Memphis dings the crossbar with his corner kick, almost scoring an Olympic goal.
64'. Memphis mistimes a cross into the box and chests it wide of goal.
69'. Fantastic service from Fekir for an unmarked Memphis, who bounces his header over the bar.
75'. Fekir comes within inches of leveling the score with a long-range effort that's barely off-target.
90+1'. Léa-Siliki finishes off a lethal Rennes counterattack. 0-2.
. THE MATCH.
After dropping from the top three spots as a result of consecutive losses to Bordeaux (1-3) and Monaco (2-3), OL hosted Rennes at a pivotal moment. Sunday was a virtual must-win game for their league hopes, not to mention morale ahead of Thursday's Champions League Round-of-16 opener vs. Villarreal. A high-stakes match that saw Bruno Genesio put together an unusual Starting XI, with Mendy and Cornet appearing together in the left side of attack. But it was regular starter Marcelo who committed a glaring defensive error that allowed Khazri to fire past Lopes from close range and give the visitors an unexpected early lead (6', 0-1).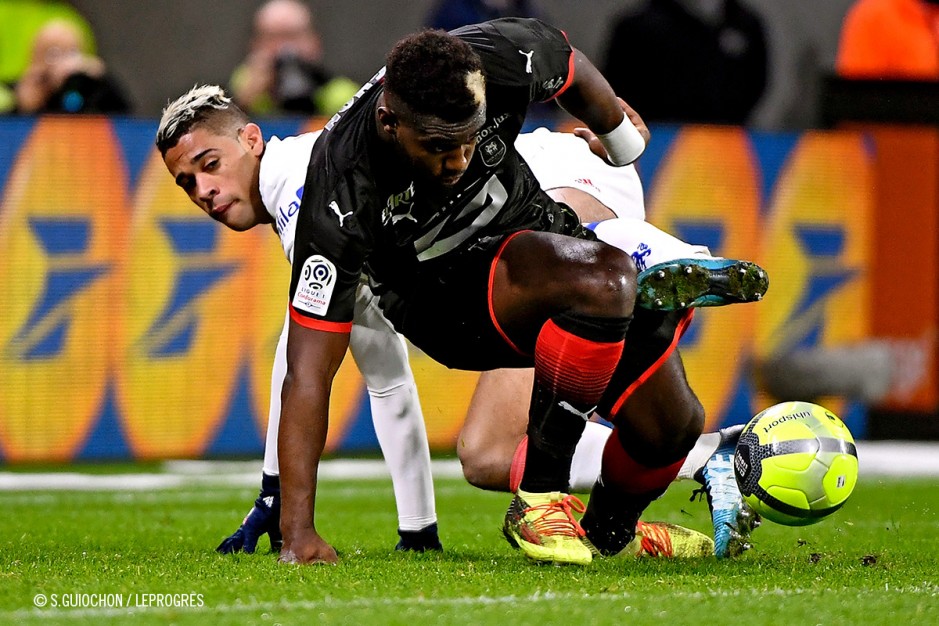 In search of a spark, Lyon's coach made a double switch at halftime, sending in Aouar and Memphis in place of Tousart and Mariano. The Dutchman took over the left wing, Cornet swapped to the right and Traoré moved to the center of attack. Things started off promisingly, with Fekir (47') forcing a desperate save from Koubek, leaving a rebound that Cornet couldn't capitalize on. OL's captain would be involved in the most controversial play of the match, going down inside the box after an apparent foul from Gélin (57') that the ref refused to acknowledge. The home team kept on pushing and creating multiple chances, including a corner kick from Memphis (61') that hit the top of the crossbar. With OL overcommitting men in attack, Rennes made them pay in stoppage time (90+3') when Léa-Siliki put the finishing touches on a lethal counterattack. Two shots, two goals for the visitors and a cruel defeat for a Lyon side that has now dropped three straight in L1.
. THE MOMENT .
(Non)penalty drama
After a first half to forget, Lyon stepped it up on offense after the break, with Nabil Fekir leading the charge with six shots - three of them on target. The captain also appeared to be the victim of a clear penalty from Gélin in the 57th minute, but the referee shocked the entire Groupama Stadium by keeping his whistle in his pocket. A different call surely would've changed the outcome of this match…
. THE STAT .
8/10
OL once again confirmed their difficulties defending in the first half by falling behind in the 6th minute of Sunday's loss to Rennes. Of the 10 goals conceded since the start of the calendar year in Ligue 1 Conforama, eight have come in the first half.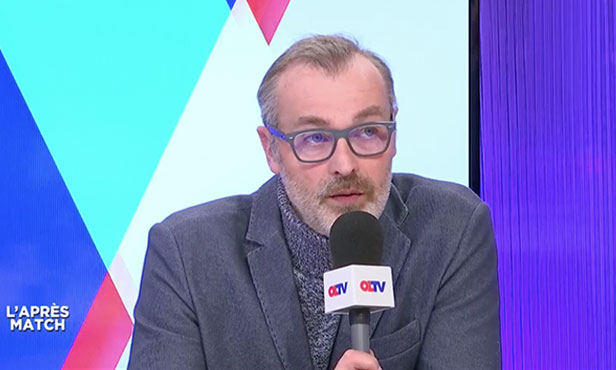 Expert eye
Arnaud Rivenet :
« Tonight is another disappointment. We thought that pride would help us react after two straight league losses. We got ourselves into trouble. A huge error from Marcelo led to the opener… there were a lot of unexplainable mistakes… Bruno Genesio's changes at the break helped. We were better in the second half… There is also the penalty against Nabil Fekir that wasn't called. That would have changed everything. »
---
...

. BOXSCORE .

Groupama Stadium

L1 (WEEK 25) : OL – Stade Rennais 0-2 (0-1)

Referee : Amaury Delerue. Attendance : 39,189.

Goals : Khazri (5') and Léa-Siliki (90+3') for Rennes.

Avertissements : B. Traoré (58') et Fekir (58') à l'OL. H. Traoré (7') à Rennes.

OL : Lopes – Tete, Marcelo, Morel, Mendy – Tousart (Aouar, 46'), Ndombele (Gouiri, 83') – B. Traoré, Fekir (cap.), Cornet – Mariano (Memphis, 46'). Coach: Bruno Genesio.

Stade Rennais : Koubek – H. Traoré, Gélin, Gnagnon, Bensebaini – Lea-Siliki, Prcic – Bourigeaud, Khazri (cap., Amalfitano, 90+3'), Sarr (Zeffane, 90+3') – Sakho (Mexer, 87'). Coach: Sabri Lamouchi.

...