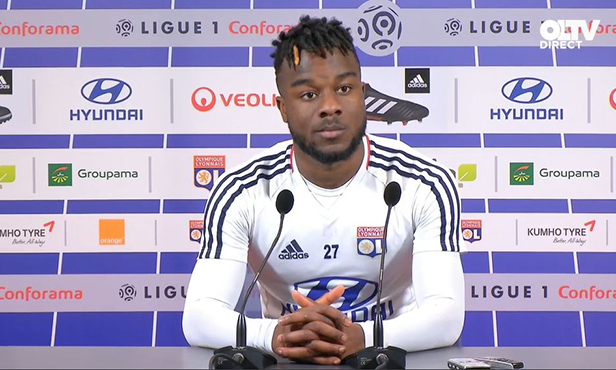 Lyon's striker spoke to the press on Friday, two days before OL host Rennes in Week 25 of Ligue 1 Conforama.
Sunday's match vs. Rennes

« We know it's a very important game. Our confidence is back. We're coming off a very satisfying match. We must use the good things we did to take the three points this weekend... We must play the same football we've been playing of late. We play well but we can't win every game. The most important thing was to keep our heads up and that's what we did. »

The race for second place

« We lost our last two league matches but we must not question everything... We are on a good way. We won Wednesday's cup match. We don't worry about what other teams are doing. ».

His current form

« With Bertrand Traoré's injury, I got more playing time. I played well, which was what the coach was waiting for. We have a good understanding between us. I never stopped believing in myself. We must continue to work. It's easier to perform when you have games in your legs. I'm pretty happy with what I'm doing. »

Playing center forward against Montpellier

« The coach wanted to rest Mariano. He tried me in this spot... It's a position that I love a lot. I'm happy with what I did. »

Cheikh Diop

« He is a very good guy. He is young, he still needs time. It takes a little bit of time to adapt. He trains well and he no longer has any physical issues. »

The Coupe de France draw

« Playing at Caen won't be easy. The most important thing is to qualify, it doesn't matter how. We have some important games to play before then... We want to do something important in this Cup. »