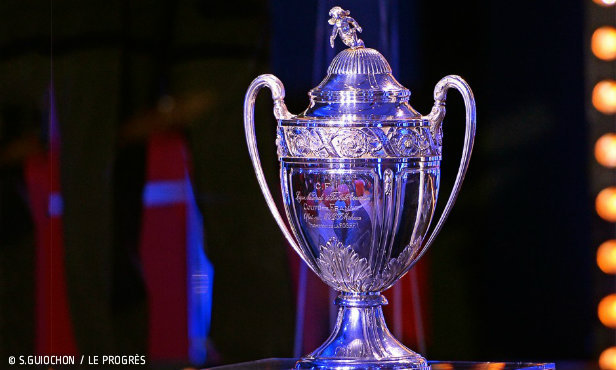 Bruno Genesio's side will visit the Stade Michel d'Ornano on Thursday, March 1 at 9:00 p.m. French time.
After a six-year absence, OL are back in the Coupe de France quarterfinal. The last time Lyon reached this stage of the competition, during the 2011-12 season, they ended up lifting the trophy by beating Quevilly in the final (1-0). Hopefully a good sign for things to come, since it's their last title to date.
To get here, Nabil Fekir and company have beaten three opponents away from home: Nancy-Lorraine (2-3), AS Monaco (2-3) and Montpellier HSC (1-2). Now a new road challenge awaits, this time against Caen.
#TeamOL to face @SMCaen in the @coupedefrance quarterfinal! ???? pic.twitter.com/INQDh0AIKG

— OL English (@OL_English) 8 février 2018
OL have played eight Coupe de France finals, winning five of them (1964, 1967, 1973, 2008 and 2012) and making them the sixth most successful club in the competition, far behind PSG (11 titles).
Voici les affiches des 1/4 de Finale de la @coupedefrance avec un choc entre le @PSG_inside et l'@OM_Officiel !! ???????? pic.twitter.com/3OFfnSX6Pb

— Coupe de France (@coupedefrance) 8 février 2018