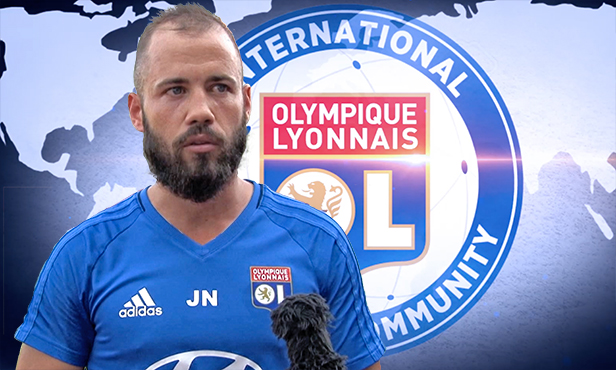 OLWEB and OLTV check in with our international partners around the world, including China, South Korea, Vietnam, Lebanon and Senegal.
Close Up : Julien Negri's new life in Ho Chi Minh City
For a little over a year now, Julien Negri has been representing Olympique Lyonnais as technical director of the Ho Chi Minh City Football Federation. His mission: oversee a special generation of players born in 2005, helping both their football and educational formation.



In January, Julien Negri was able to see first-hand the excitement of football in Ho Chi Minh City. He witnessed scenes of cheering after the U23 Team qualified for the Asian Cup final, which was ultimately won by Uzbekistan.



---
Special guests: eight Chinese coaches visit the Academy
OL continues its outreach program with Chinese football. Following the opening of three academies in Shenzhen, Shanghai and Chongking, a delegation from the Chinese Federation made the trip to France for a week of special workshops. Eight coaches, including the Women's National Team manager, were able to immerse themselves in the Lyon way of football through video programs and training sessions, among other activities.




---
OL, Atletico S.C. of Lebanon extend partnership

It's a story that began in 2011 and continues to this day. OL and the Lebanese Football Academy extended their relationship in a new agreement through 2020, with the aim of deepening their ties and exchanging football know-how. "We've been partners for six years now and I'm happy to see how our kids are progressing," said Athletico chairman Robert Paoli. "The level of play is improving and I am glad that this partnership has been extended for another three years."

---
International Academy (episode 1) French version
https://youtu.be/z60FaBzmmNUEnglish version
: First broadcast on OLTV this Thursday at 19:15 local time.