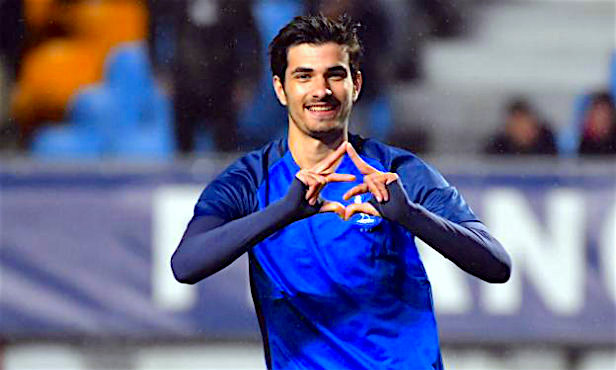 The 20-year-old striker and French prospect will officially join Lyon at the end of the season, following his loan with Strasbourg.
Olympique Lyonnais can confirm the signing of Martin Terrier from Lille, and his current loan with Strasbourg, which runs through the end the 2017/18 season. The clubs have agreed to a transfer fee of € 11 million, with incentives up to € 4 million as well as a profit sharing of 10% on the added value of a possible definitive transfer.
The 20-year-old international striker has signed a 4 1/2 year contract with OL, through June 30, 2022.
Before officially joining Olympique Lyonnais on July 1, Terrier will finish the current season with Strasbourg, with which he has played 16 Ligue 1 Conforama games (3 goals).
The young striker played in the U20 World Cup in South Korea over the summer with Lucas Tousart and has since joined the French U21 team, scoring seven goals in five games, including a hat-trick against Kazakhstan on September 5.
Olympique Lyonnais are delighted by the arrival of Martin Terrier, considered one of the most promising prospects in his position.
Florian Maurice
« I discovered Martin Terrier last season with Lille and I continued to follow him with Strasbourg this season, but especially with the France U21 team, with whom he has been particularly successful. He is an attacker with an interesting versatility and a knowledge of the game that is quite rare. He does everything right. He is powerful, fast, very comfortable technically and very skillful in front of goal. »