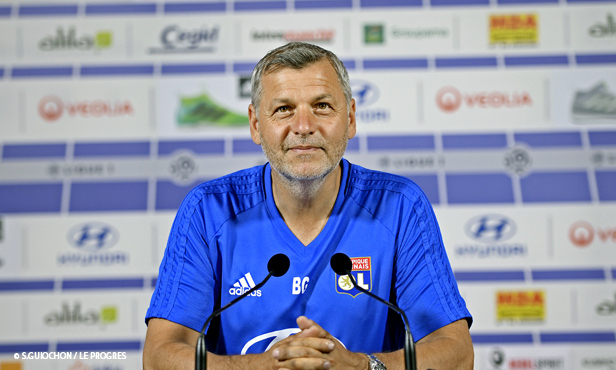 Lyon's coach spoke to the media on the eve of Wednesday's showdown vs. Monaco in the Coupe de France Round of 32.
Squad health update
« Everyone is operational. There are a few sore players after Sunday's match vs. Paris, but nothing too serious. Specifically Maxwel (Cornet), Rafael and Lucas (Tousart). But we should have a full squad tomorrow. Bertrand (Traoré) will start on the right side. As for Mariano, we have young people like Amine (Gouiri) and Myziane (Maolida) who can replace him, and I trust them. I am satisfied with their performances. »
Sunday's win over PSG
« To win a match this way, it gives us much-needed confidence. The players who come off the bench have made a huge difference and added a spark to the team. That's why I say I count on everyone. Every match helps the team advance. What I liked in the PSG match was that, even when defending, we were aggressive, playing a high-pressing game. We conceded very few chances against them, which is really satisfying. We are progressing and there is a real spirit emerging in this group. I am pleased to read in the newspapers that, despite beating PSG, we didn't play well. But we beat them anyway. I have no problem with that. Everyone has a right to their own opinion. I know my qualities, but I also know the things I have to work on. The important thing is to have the confidence of my players. »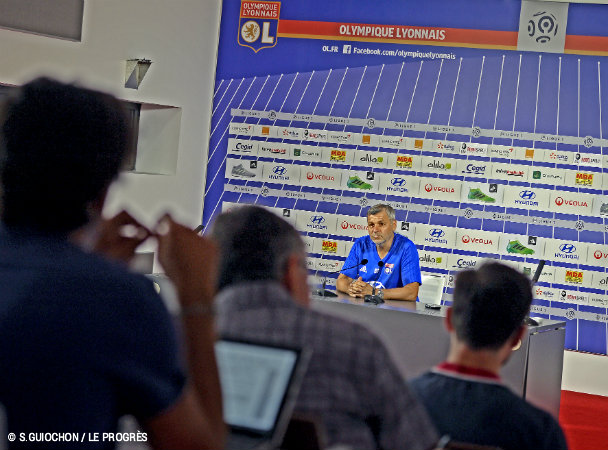 The game vs. Monaco
« For some time now things have been really positive for us, even if all our matches haven't been successful. We've been pretty consistent in terms of results and performances ever since the last match against Monaco (a 3-2 win on October 13 ). In the past few months there has been a consistency in our game and our results. The Coupe de France is an important competition for us. It's important for the club, the players and the staff… We will field a very competitive and balanced team for this match. Everyone will be involved because the upcoming weeks will be loaded with matches. All of our players are quality professionals and we have every chance to qualify with the team that we use tomorrow… The league match against Monaco (on February 4) will be different since the context between a cup match and a L1 match isn't the same. »
Transfer market update
« Oumar (Solet) is a player that Flo Maurice has been following for some time now. He is a central defender and it was the club's plan to have him come this year. He is young but he is a player of the future. He's quick, he's good in one-on-one defending, he's good at recovering possession and has a decent amount of experience for his age. His progress will be fairly quick. We brought him in with same strategy we had in mind for Lucas (Tousart): a young, experienced player who can advance quickly. Sheikh (Diop) is a very young player, but we are counting on him. If we've brought him on, it's because we're counting on him. He has made a lot of progress since joining the club. Regarding possible departures, I have no news concerning Clément (Grenier) and Mapou (Yanga Mbiwa). As for Maxwel (Cornet), my wish is to keep him. I've always wanted to keep him and it has been the right choice. Regarding Martin Terrier, I know that FIFA has ruled positively on the matter. The LFP's Legal Commission must now meet to discuss the case. I don't know anything more. ».