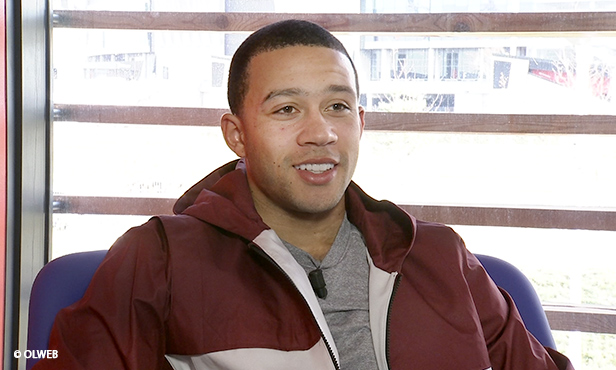 The Dutch winger, who had a difficult start to the season, has faced criticism despite the strong numbers he's put up. Speaking to La Tribune, Memphis cleared up certain questions about him and made it clear he's happy at Lyon.
How would you judge your first year spent in Lyon?
I have had some ups and downs but I am happy here and I know that I can progress with the help of the staff and my teammates. I'm on the right track, I feel very good. Coming to OL, it was clearly the best choice. I know what I'm capable of, but when you see where I was last year, I think you can say that I've made progress. And that's the most important thing for a footballer.

How is your relationship with Mariano, Bertrand (Traoré) and Nabil (Fekir), your usual partners in attack?
I think you can also add Maxwel (Cornet)… he does a great job. We link up easily and we know each other better and better. We have learned about each other's respective qualities. I think we are forming a good group. We can always learn how to do better but, for the moment, we are doing a good job.

Between the four of you, you've scored 75% of the team's goals this season. Do the results depend on your form?
The results depend on at least two or three of us. Nabil is very important as he scores and often makes assists. If it's not him, it's Mariano, Berto, Max, Houseem or me. We have an important role with the team and, sometimes, the results depend on our form because most of the time it is the attackers or the wingers who score.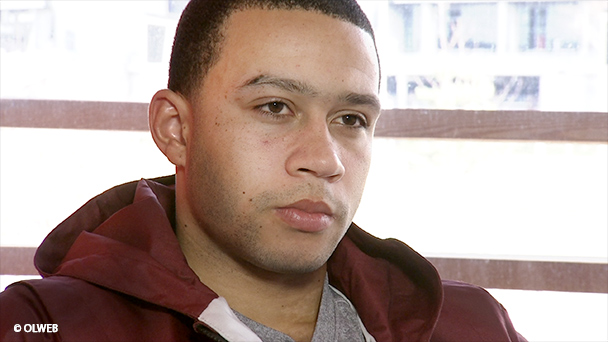 Some great players left the club over the summer and others have replaced them. Is the team better this season?
I wouldn't say we are better, even if the results are. There are still give months of competition left, so let's not get ahead of ourselves. Great players are gone, like Alex (Lacazette) and Tolisso. Personally, I love Alex's game… We were sad that he left but we understood. He wanted to win at a big club. For now, we have a young and good team. Some players are more experienced than other. Sometimes we make mistakes, but I think we have a very good group. On the other hand, I do not want to say that we are better than last season. It's different, the team and the system have changed.

The beginning of the season was complicated for you. You faced a lot of criticism despite putting up good numbers. What did you learn during this difficult period?
That we live in a world where people think they know better than you… I'm not even satisfied with my stats because I know I can do much better! Yes, I was replaced… but will I really lose my place in the team? It's a real question! I have had very difficult moments in my life, but they didn't affect me… I always get back up, thank God… I don't always agree with the coach's decisions, but I respect them. I try to do my job and that's why I came to Lyon. I bring my offensive qualities, I like to attack, and I want to help the team. I score goals, make assists… the numbers don't lie.

In a previous interview, you said you weren't signed by OL to « play simple and defend. » What's your style of play?
Sometimes I play as simple as possible, with one or two touches. But I also make bad decisions, make mistakes or try things that are too complicated… I learn from my failures. But I will always try technical things, I will always try to enjoy myself and do great things. I took a risk against Toulouse last year and scored an incredible goal. If I had missed it, everyone would have said, 'play simpler!' Sometimes I try things… people should enjoy the player that the club has signed. I came to OL with that same mindset.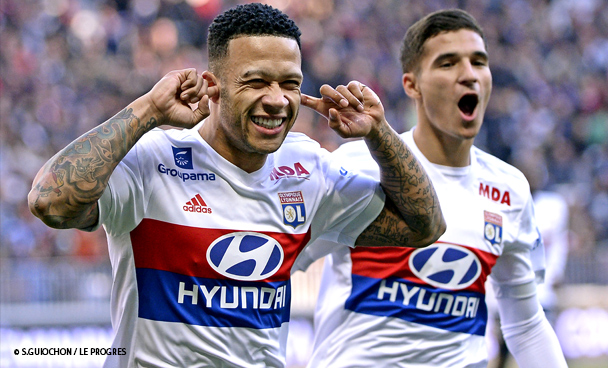 That celebration, when you put your fingers in your ears and closed your eyes, was that a response to the criticism?
It's more than that. It's not that I don't listen to what people say: if someone says something interesting, I'm the first to listen. It's a way of saying that I'm in my bubble. If you look closely at my celebration, you will see that I extend my arms to the sky. I read the Bible and I listen to God, thanks to Him I became what I always wanted to be: a professional footballer.

On Sunday you face Ligue 1 leaders Paris Saint-Germain. What do you think of their lineup?
I'm looking forward to the match... Paris have lots of quality, but I'm not afraid of Neymar, Cavani or Mbappé. They are dangerous and can do damage. We know this and we must prepare to face them.