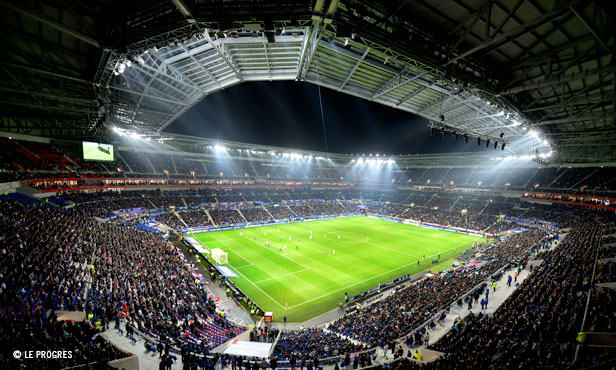 Ever since opening its doors in an exciting 4-1 win over Troyes in Ligue 1, Lyon's home stadium has been the site of plenty of memorable moments.
It's been an eventful two years since the Groupama Stadium officially opened on January 9, 2016. From the inauguration day fireworks against Troyes to last December's thrilling win over Marseille, the arena has hosted 76 events, including 61 matches for OL's men's and women's teams, as well other sporting events and concerts. Sunday's upcoming home match against Angers in Ligue 1 will serve the perfect occasion to celebrate two years of thrills and memories at the club's stomping grounds.

...

.In numbers: Groupama Stadium's first two years .

- 2,905,652 spectators since the inauguration (all events included).


- A record attendance (all sporting events included) of 58,607 spectators (France vs. All Blacks, rugby).
- A record attendance for a football match of 57,206 spectators (OL/OM).
- 50 OL men's team matches and 11 OL women's team matches.
- 76 events including 6 Euro matches, 1 Coupe de la Ligue final, 3 rugby matches, 3 concerts, 2 sporting events (Monster Jam and Winter Game).

...