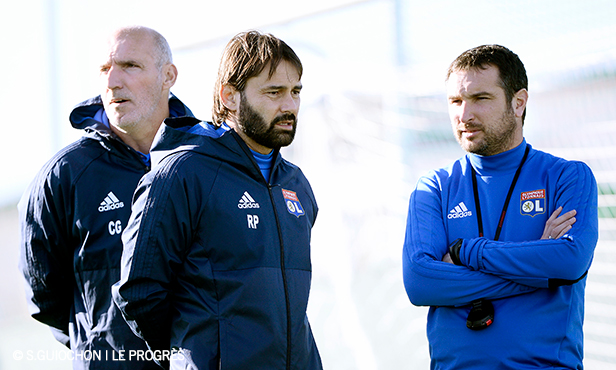 The OL women's coach took stock of the team's three-day camp in Spain, including the arrival of two new players.
Reynald, what is your assessment of the training camp in Spain?
It's positive. It's always interesting to get back to work with a mini camp involving the whole group. We had a little trouble early on, but the last day and a half of work was very satisfying. Everybody has worked well, doing everything as planned. We will return home quietly to prepare for Sunday's game. We did a lot of ball work and played plenty of games. We did physical tests on the last day to see where the players are at. We really wanted to get that football feeling back.
What were the working conditions like?
It's a beautiful place. The hotel is brand new. The pitch is superb. We had good conditions, it was very nice. For these same reasons, it's good to do a bit of a rehearsal ahead of what's to come.
What about the two new recruits?
Amandine Henry is already elegible to play, that's a good thing. She's ready. For Morgan Brian, it's a bit more complicated. She had a lot of injuries in the first half of the season. She did not train with the group. She worked separately with the physical trainers. We will integrate her into the group gradually.