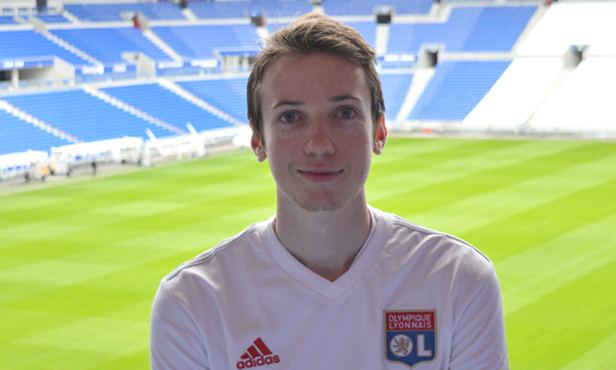 CocoVBastos is the second FIFA player to join OL eSports. Learn all about our new player's very promising career!
There's some big news to start off 2018, as Corentin Vicogne has come on board to complete the FIFA Team at Olympique Lyonnais.

It's all part of Olympique Lyonnais' ambitious eSports initiative, which has just received the approval of the French Ministry of the Economy and Finance to sign professional players as competitive video gamers, confirming the club's desire to be deeply involved in the International eSports scene.

Better known as « CocoVBastos, » his FIFA pseudonym, this up-and-coming gamer began playing FIFA 17 competitively with Neo eSports.

This has been the club of my heart since I was little. When I arrived in Lyon and was able to see the stadium in person for the first time, it was like a dream come true for me. Thank you for trusting in me, I will give everything to represent OL the best way possible in all competitions.
Corentin "CocoVBastos" Vicogne
---
CocoVBastos will make his OL debut at the Orange e-Ligue1 on January 20 and 21st. He will wear the colors of Olympique Lyonnais alongside Rafsou during FIFA competitions.

I am very happy to have a new teammate and I hope we can do great things together.
Fouad "Rafsou" Fares
---
Upcoming OL eSports events :
Orange e-Ligue 1 - Final stages winter tournament: January 20-21 2018

Fut Champions Cup #1 (Barcelone) : January 26-28 2018

...

. FIFA RECORD .

CocoVBastos :

1st tour – ESWC FIFA CHALLENGE (PGW)

Top 4 – MONACO ESPORTS MASTER

Rafsou :

XBOX Final– ESWC FIFA CHALLENGE (PGW)


3rd - MONACO ESPORTS MASTER

Qualification - FUT CHAMPIONS CUP #1

...
<< To get the latest news and player performance information, follow our official Twitter account @OLeSports.>>