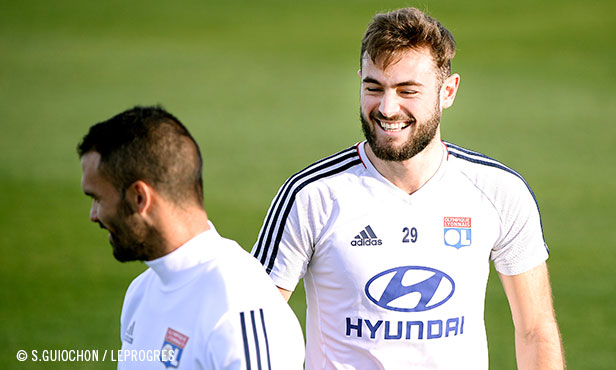 The Lyon midfielder spoke live with OLTV Culture Club after the second day of training camp in Murcia and ahead of Saturday's match with Nancy.
Lucas, what is your assessment of this training camp?

« The goal was to get back into shape during camp. We all know that after the holiday season, all the end-of-year meals, it's always difficult to get back into the rhythm of training and competition (smiles). We are working well under ideal conditions. We're back on our feet. The camp has been very nice. We're a close group, we're having a good time together. We're making progress fitness-wise, but it's also important to bond again after a few days apart.

Do you feel that you have become a pillar of the team?
I don't know if we can say that I'm a leader. It may be a bit premature for such a label. I'm only 20 years old… I just show what I can do on the pitch. It's up to me to perform and do well. We are all competitors. I want to play as many matches as possible.
What can we wish for you in 2018?
Good health. That's the most important thing. You can also wish me success, both collectively and individually. There are some nice things to play for the remainder of this season. We have set goals, so it would be nice to achieve them. »