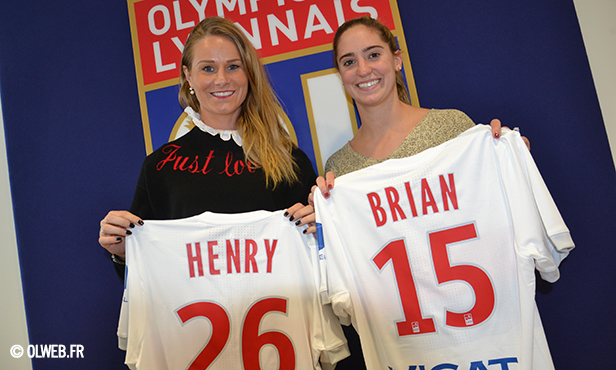 Olympique Lyonnais are pleased to announce the arrival of two international players in Reynald Pedros' squad: Amandine Henry and Morgan Brian.
Fresh off a championship season in the United States with the Portland Thorns, Amandine Henry has committed the next three and a half years to Olympique Lyonnais, with whom she has already played 207 matches, winning 17 titles (3 Champions League, 9 French Championships and 5 Coupes de France) between 2007-2016.
Born on February 26, 1993, Morgan Brian, who played with the Chicago Red Stars in 2017, is one of the U.S. Women's National Team's top stars, earning 69 caps to date.
A World Champion in 2015 with Team USA, the 24-year-old midfielder also won the U20 World Cup in 2012 and was a finalist at the U17 World Cup in 2008.
Olympique Lyonnais are delighted by both signings, which confirm the club's desire to build a high-level team combining the experience of world-class players and promising young talent - including Academy players like Selma Bacha, who made her first-team debut this season at the age of 16.